Crime
Drive-By-Shooting In Newton Heath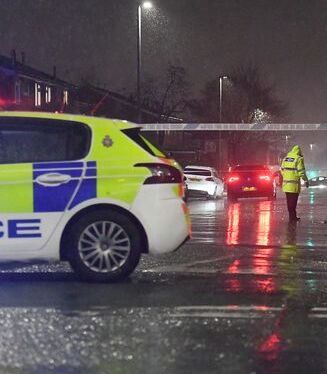 Police are investigating a drive-by-shooting in Newton Heath on January 19 around 1.45 pm. Briscoe Lane was closed during the investigation.No arrests have been made, yet.
Police believed that the gunshots were fired from two cars and a third vehicle is also thought of as a part of the shooting. After the shooting, all these three cars left the scene immediately.No one is reported as injured.
A spokesperson from GMP said that: "At around 1.45 pm earlier today (Tuesday 19 January 2021), police were called to Briscoe Lane, Manchester to reports of a possible firearms discharge. Further enquiries have since established that three cars were travelling through the area when shots were fired from one of the vehicles towards another. All three cars fled the scene a short time later."
The investigation continues. The road was closed from May Street to Cucheth Lane by police. Anyone who has information on the shooting can contact with police, quoting incident number 1373 of 19/01/2021. Anonymous reports also can be made to the independent charity Crimestoppers on 0800 111.