Trafford
Council wants a fairer deal on funding as they prepare to set a budget for next year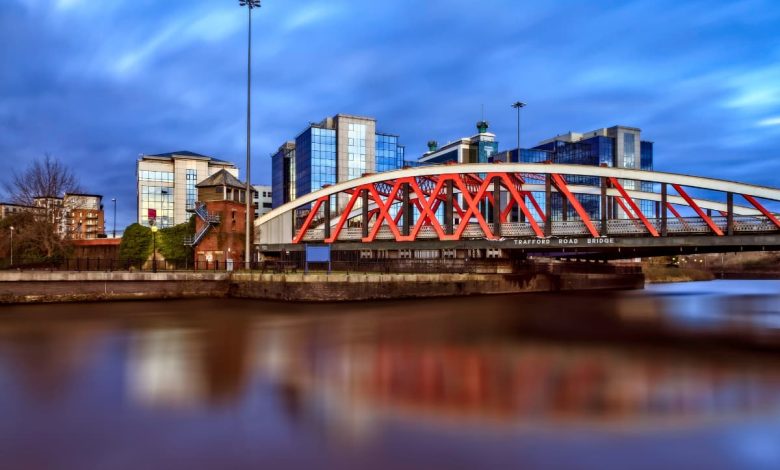 Finance chiefs in Trafford are urging the Government for a fairer funding deal after revealing they need to plug a £20m budget gap in the next financial year.
The Council, which has had its budget cut by 60% in real terms in the last decade, will also have to find further savings of more than £35m by 2026 if Government funding is not reformed.
Like councils across the country, Trafford has faced increased demand in its Children's and Adults services which deal with some of the most vulnerable people in society. Added to these costs has been rising inflation.
The draft revenue budget proposals, which will be discussed at the next meeting of the Council's Executive on 15 November, showed the Council has closed the budget gap by £13.6m. But finance chiefs still need to find an additional £6.4m in savings before a balanced budget can be presented to the Council in February.
Cllr Jo Harding, Executive Member for Finance, Change and Governance, said:
"Trafford has been given a raw deal in the way the Government calculates the support it offers to local councils.

"We've worked so hard to provide quality services with less money but there will come a breaking point. We are not in the same situation as some councils who have declared themselves bankrupt but after 13 years of funding cuts, it gets harder and harder for us to set a budget every year.

"Following Covid and the cost-of-living crisis, more and more people need our help. We will always do the best we can but we are currently operating with one hand tied behind our back.

"We need a fairer funding settlement so we can continue serving our residents, businesses and communities."
Trafford has joined a group of 20 lowest funded councils (the F20) to lobby government for a temporary resource solution pending a Fair Funding Review. The report to Trafford's Executive reveals that similar authorities in England receive £11m more on average each year.
Under the budget proposals, Council Tax would go up by 2.99% and the Social Care precept by 2%, in line with government expectations. Trafford would still have the second-lowest Council Tax in Greater Manchester – with Cllr Harding calling on the government to help.
She said:
"If we had a Council Tax level at the average of our neighbours in Greater Manchester, we would receive an additional £16.44m per year. But all that does is shift the burden onto our residents who are already struggling with the cost of living.

"We've joined with councils in a similar predicament to call on the Government to bring forward its Fair Funding Review.

"We have made savings and established extra funding streams but what we need now is a fairer deal for our residents."