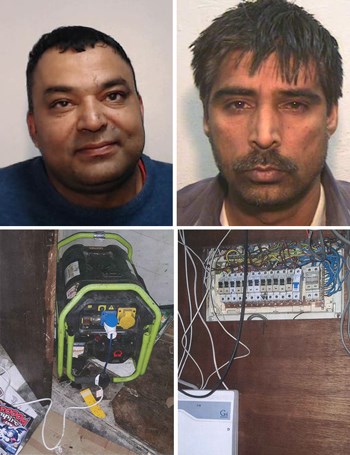 Due to gross negligence manslaughter and health and safety offences, two men were jailed today at Manchester Crown Court. Mushtaq Ahmed of Roundthorn Road, Oldham, and Shafaq Khan of Gainsborough Drive, Rochdale were jailed for nine years in prison.
Ahmed bought a building on Wood Street, Middleton in 2011 and converted the former public house into a ground floor shop with flats above. Even Rochdale Borough Council warned Ahmed started to rent the flats. The victim, Joao Afonso, was a tenant of Ahmed. Shafaq Khan was the owner of the show beneath the flats.
On September 14, 2017,58-year-old Joao died due to carbon monoxide poisoning. The reason for the death was a petrol generator that was installed against Health and Safety regulations. Both Ahmed and Khan were responsible for the regulations and the death of Joao.
For the death of Joao Afonso, the owner of the building and the owner of the shop were jailed today. Detective Constable Dan Daly of GMP's Organised Crime Unit, said: "All of our thoughts today are with the family and friends of Joao, who was a hard-working man and had desperately missed his children whilst his was in the UK working towards a better life for them all."