Business Directory
To Do
The Best Brunch Places In Manchester
We have compiled the best Brunch venues in Manchester for you.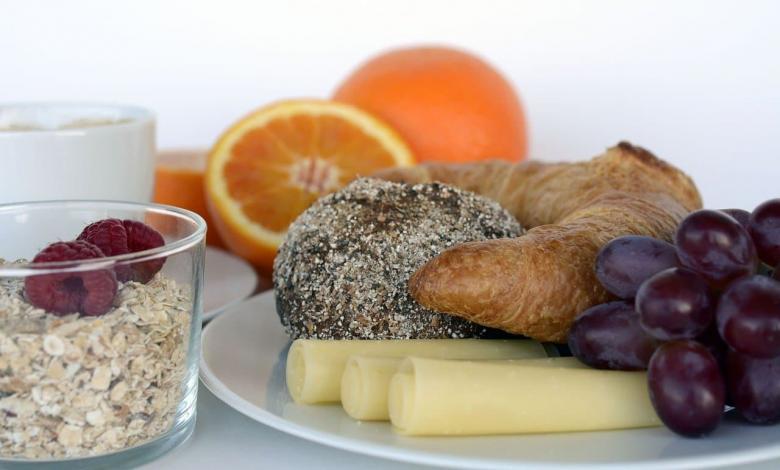 We have compiled the best Brunch venues in Manchester for you. Don't decide without reading the Manchester Brunch guide.
Seed & Cherry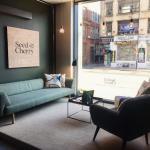 For £ 5, you can taste delicious dishes like Brioche French Toast and Acai Bowls served in small plates but full. The menu prepared by the Michelin-starred chef is one of Manchester's best brunches. Let's also remind that all food is calorie friendly.
Seed & Cherry, 20 Church St, Manchester M4 1PN
Cottonopolis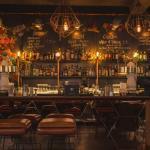 Cottonopolis offers the best brunch menu in the city, and it's also a privilege to offer continuous Bloody Mary service. If you want the bottomless drink option, you should pay £ 15. If you want to have a perfect weekend in Manchester, you are in the right place.
Cottonopolis, 16 Newton St, Manchester M1 2AE
KAI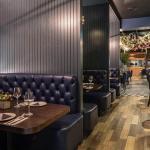 Do not forget to make a reservation at KAI to taste Turkish tastes and experience its traditional breakfast. You can spend pleasant hours accompanied by Menemen and Turkish tea. We suggest you learn a few words of Turkish before you go there.
KAI, 82-84 Deansgate, Manchester M3 2ER
CULTUREPLEX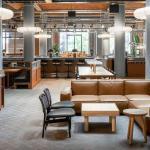 It is a perfect place to enjoy weekend brunch accompanied by DJ performance. With just £ 15, you can spend hours and taste delicious food. You should especially try Fruity Brunch.
CULTUREPLEX, Ground Floor, Warehouse, Ducie St, Manchester M1 2TP
Evelyn's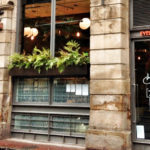 If you want both an economical and healthy brunch, you should choose Evelyn's. Although it is cheap, there are many delicious menu options.
Evelyn's Cafe Bar, G18 Tib St, Manchester M4 1NB
Ezra & Gil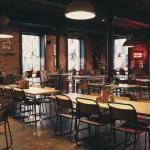 Besides simple but affordable brunch, you can spend the weekend at Ezra & Gil with its great ambience. Especially the breakfast menu is very different and delicious.
Ezra & Gil, 20 Hilton St, Manchester M1 1FR
La Bandera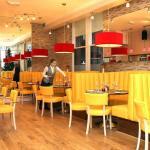 For an excellent brunch accompanied by 3 Spanish dishes and bottomless Javanese, you only pay £ 25. Delicious food such as Patatas Bravas, Tortilla Española, Cod fillets, Croquetas and red wine awaits you with an unforgettable brunch.
La Bandera, 2 Ridgefield, Manchester M2 6EQ
Black Dog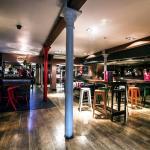 If you like to eat sausages and bacon at breakfast and also want to get bottomless service for £ 25, don't miss the Black Dog brunch option.
Black Dog Ballroom, 52 Church St, Manchester M4 1PW
Zouk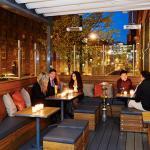 It is one of the venues that offer a variety of international cuisine in Manchester. Offering an Indian brunch menu, Zouk is especially popular with Maharajas Breakfast and Bollywood Benedict.
Zouk Tea Bar & Grill, 5, The Quadrangle, Chester Street, M1 5QS
The Bay Horse Tavern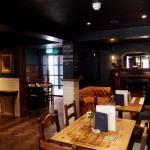 At the Bay Horse Tavern, which works until 16.00, you can find a bottomless menu option for just £ 27.50, exclusive to the weekend.
The Bay Horse Tavern, 35-37 Thomas St, Manchester M4 1NA
Federal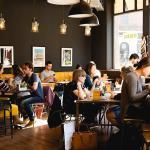 Serving as a local coffee shop, Federal offers an excellent breakfast menu from 8am on weekends. The café, which is one of the places frequented by local people, has a wide variety of brunch options.
Federal, 9 Nicholas Crofts, Northern Quarter, Manchester, M4 1EY
TROVE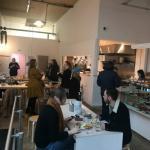 It is the place that offers the best hot dog breakfast menu in Manchester. With its ambience, menu and reasonable prices, it is one of the most ideal places for brunch.
TROVE 5 Murray St, Manchester M4 6HS 1032 Stockport Rd, Manchester M19 3WX
Mackie Mayor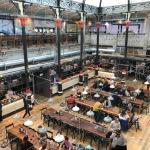 Mackie Mayor stands out for its distinctive venue design and is also a suitable venue for children and pets.
Mackie Mayor, Eagle St, Manchester M4 5JY
FoodWell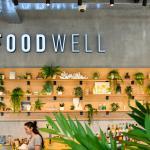 There are delicious cakes and brunch menu that you can eat together with Grind coffee with its specialties. We recommend you to taste the steaks. If you want to eat excellent meat, you should choose FoodWell.
FoodWell, Suite 2, Ground Floor, One New Bailey, Salford M3 5JL
Albert's Schloss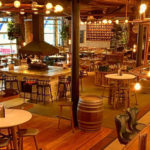 If you want a fantastic brunch with hot baked bread, the best option to spend the weekend with will be Albert's Schloss.
Albert's Schloss, 27 Peter St, Manchester M2 5QR
All the Shapes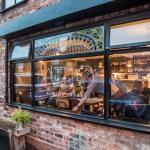 All the Shapes is a small but impressive place with a brunch menu until 16:00 on Monday and Saturday. It attracts attention with its different and delicious menu.
All the Shapes, 8 Warwick St, Prestwich, Manchester M25 3HN