Stockport
Bramall Hall wins top gong at prestigious regional Wedding Industry Awards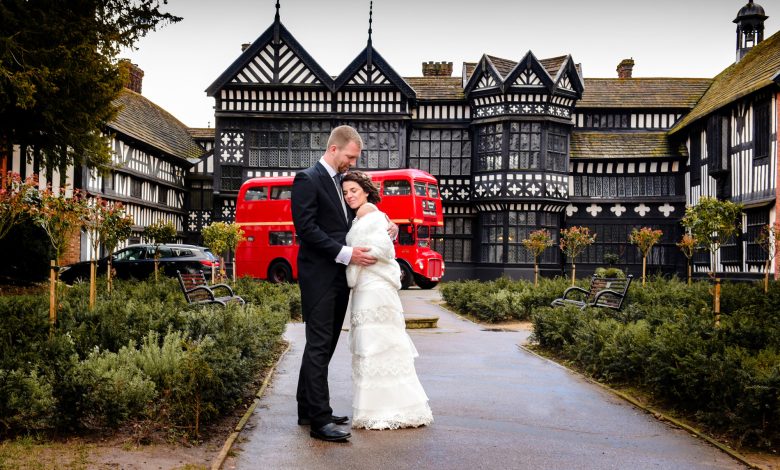 As Stockport continues to celebrate being Greater Manchester's Town of Culture, Stockport Events once again entered the regional Wedding Industry Awards and came out on top as Bramall Hall was named Best (Historic) Wedding Venue.
Bramall Hall and the events team received the accolade at an awards ceremony on Tuesday 7 November in Clitheroe and will now go on to compete in the national finals which take place in London in January.
Also shortlisted in the same category was Stockport Town Hall, Chadkirk Chapel for the Best Wedding Venue (Other) and also the council's Events Team.
Councillor Frankie Singleton, Cabinet Member for Communities, Culture & Sport at Stockport Council, said: "This award is a huge honour for Stockport and the events team. I am so proud of all of them as they give so much to ensure couples enjoy the most wonderful wedding day.

"We now have three award winning venues in Stockport which is testament to all the hard work that the team has put in to give people the happiest day of their lives."
Unlike other wedding awards The Wedding Industry Awards are not based on number of votes cast but are judged by industry professionals and customer feedback, which enables suppliers of all sizes to compete on a level playing field.
The judges consider client feedback, ethos, marketing collateral and the nominees' offer, along with many other factors. Questions focussed on the level of customer service that the team deliver; how they listen to couples, how they stay on top of trends in the industry and what the most important thing is they have learnt about our business in the past 12 months. Feedback from actual newly married couples asked about scoring their coordinator, how they interacted and service on the day.
Vicky Eyre, Stockport Events Manager, said: "To be shortlisted in so many categories was a huge achievement and to win a category was the icing on the wedding cake. I am so proud of the team, we are absolutely over the moon. This prestigious award really shows what a fantastic variety of venues we offer and what an experienced, dedicated team we have."
In addition to weddings, Bramall Hall, can be hired for a variety of events including private dining and corporate away days. For more information, please visit the Stockport Events Facebook, X and Instagram pages, or call the Events Team on 0161 474 3451.
Stockport is the current Greater Manchester Town of Culture. You can find out more at the Stockport Town of Culture website.
Notes to editors:
Picture Captions:
1 – Monika and Mike in front of Bramall Hall on their wedding day (Credit: Michele Jones Photography).
2 – Bramall hall with the grounds and couple in the background (Stephen McGowan @stephenmcgowanphoto).
3 – Banqueting Hall at Bramall Hall (Stephen McGowan @stephenmcgowanphoto).