Bolton
Biggest ever IRONKIDS opens for registration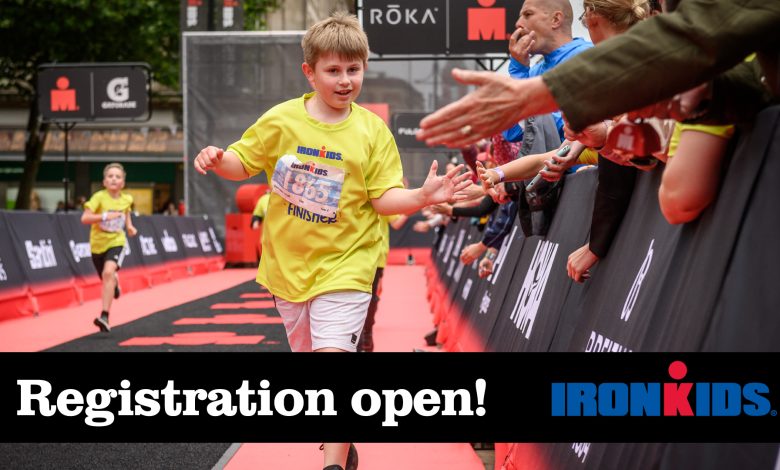 Bolton's IRONKIDS is already the biggest in the world. Four thousand youngsters aged three to fifteen took part in last year's event.
With the event routinely selling out, organisers have announced a 50% increase to accommodate demand.
It means that the number of children and teens hitting the town centre route to finish beneath the famous IRONMAN arch will rise to as many as 6,000.
As in previous years, there will be plenty to keep children and the whole family entertained before and after the event, with food stalls, face painting and a climbing wall among the highlights.
IRONKIDS will take place on Saturday 29 June 2024, as part of what's been dubbed Bolton town centre's 'biggest ever weekend of sport'.
Three events – NightRun, IRONKIDS and the new IRONMAN 70.3 Bolton – make up the weekend and all are expected to attract more people than ever before.
NightRun, which takes place on the Friday evening before IRONKIDS, will again offer both a 5k and 10k route and the number of places has increased from 1,500 to 2,000, double what it was just a few years ago.
NightRun registration will open soon.
Sunday 30 June brings the spectacle of IRONMAN 70.3 Bolton to town.
Based on the popularity of Bolton's 70.3 event in 2021, the council is expecting record numbers to sign up for the challange.
Bolton Council Chief Executive, Sue Johnson, said:
"A big part of the IRONMAN 70.3 weekend is about helping more people to enjoy being more active, more often.
"There's something on offer for people of all ages and all abilities and we know that children who have started in IRONKIDS have completed an IRONMAN race a few years later.
"So, whether you want to help your three-year-old do a few hundred meters in IRONKIDS, take on your first 5k, go for a personal best in the 10k, or challenge yourself to complete IRONMAN 70.3 Bolton, we'd love to see you taking part."
Dean Smith, IRONMAN 70.3 Bolton Race Director, said:
"IRONMAN 70.3 Bolton is an exciting opportunity for even more people to tackle the swim, bike and run elements of the race.
"Being half the distance of the full IRONMAN, it is still a huge feat of endurance to complete and a great way to experience the IRONMAN atmosphere without having to commit to the full IRONMAN distance."
Register for IRONKIDS at https://www.ironman.com/im703-bolton-register#side