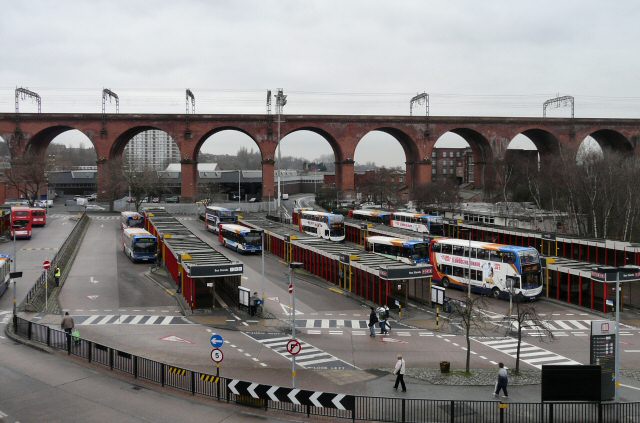 Two bus drivers were attacked at the bus station in Stockport. Police started an investigation for the attack at the station of Daw Bank in Stockport town centre.
One of the drivers has been punched in the face after he confronted a gang of youths who caused trouble. Another bus driver was also attacked while he was coming to help his colleague.
Bus drivers said that the gang of youths tried to break into parked up buses with emergency doors and kicked the buses. One of the drivers said that "It all happened where the buses park up at the back of the station – it is a resting point for drivers and buses before runs. The drivers were parked up and some were stood outside chatting among themselves on a break. The gang of lads ran up to them. Apparently, a couple of drivers tried to stop them."
After the bus drivers tried to stop them, two of the drivers were punched. The bus drives were injured with minor injuries.
A spokesman for TfGM said:" Incidents of crime and anti-social behaviour are absolutely unacceptable and we're working in partnership with Greater Manchester Police's Transport Unit through the TravelSafe Partnership to prevent and deter this type of behaviour."