Crime
Arena inquiry hears many officers had "no urgency" following 2017 attack
Crew manager gives disturbing testimony during the bombing hearing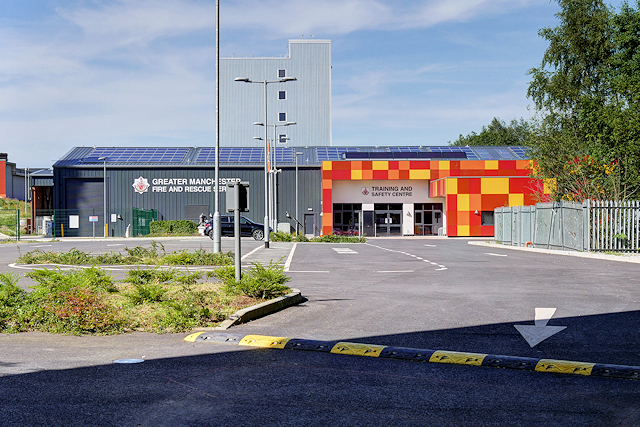 Wrong location
The crew manager for Greater Manchester Fire and Rescue Service (GMFRS) is upset over the handling of the Manchester Arena bombing.
Nicholas Mottram told the inquiry when he heard about the first explosion; he wanted to head straight to the scene.
Instead, he and the fire crews were told to go to the Philips Park Fire Station three miles away.
Mr Mottram says bosses at GMFRS need to "stop being so risk-averse".
He added that his wife called to say there were numerous fatalities and 60 casualties when he got to the station.
Mr Mottram says he felt helpless and disappointed.
"We seemed to have a lack of information, and we seemed to be in the wrong location," he told the inquiry.
He also echoed the sentiments of firefighters in feeling "embarrassed and ashamed" about what transpired.
During testimony, he called on senior fire officers to consider the public's moral obligation rather than just "policy and procedure".
"If the police and ambulance had waited as long as the fire and rescue service, then there may have been a greater number of deaths," says Mottram.
He believes he and his co-workers could've set up an incident command-style system.
Mottram believes this might have helped paramedics evacuate casualties to a triage area with "proper equipment".
Nonchalant
According to many senior fire officials, there seemed to be a lack of urgency following the attack in May 2017.
GMFRS watch manager Neil Helmrich, based at Philips Park on the night of the tragedy, says that besides another watch manager, "none of the officers who had any other control of the incident demonstrated to me that they were desperate to get to down to the incident".
"For this incident, there was no impetus or urgency from any of the officers in attendance."
"We understood we wouldn't be assisting many people at this stage," he said. 
He said that leadership had been "sorely lacking" on that fateful night.
Twenty-two people died when Salman Abedi detonated a bomb following an Ariana Grande concert on 22 May 2017. (JSL)