Stockport
Where to get free and friendly help with digital in Get Online Week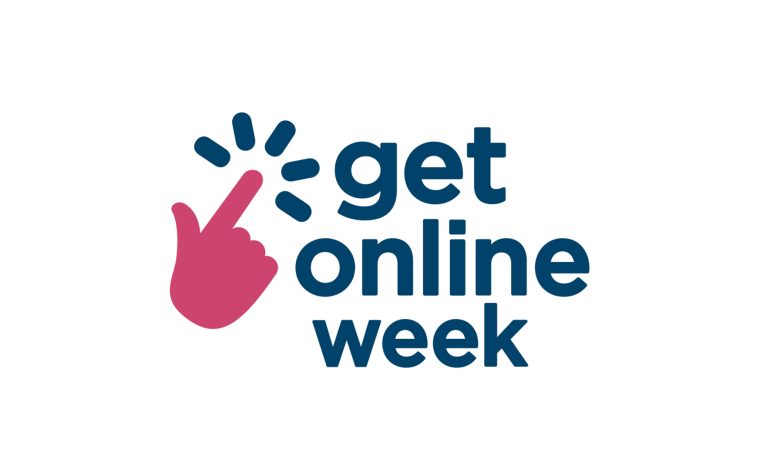 Would you or someone you know like to learn how to use the internet or improve your digital skills and confidence? With the proper support, it's easier than you think.
There are DigiKnow support sessions across Stockport next week on a range of different subjects, from finding cost-of-living support and making your money go further, to understanding what the national telephone digital switchover will mean for you.
We're constantly adding new events and activities – you'll find a complete list on our Events calendar. All of the sessions are very informal. If you need help using your laptop, tablet or smartphone or have any questions about getting online or using the internet, pop along to one of our sessions and chat with one of our friendly Digital Champions.
Councillor Jilly Julian, Cabinet Member for Finance and Resources, says: "In today's digital world, having digital skills is increasingly important for connecting with others, accessing information and services, and meeting the changing demands of work. Whether you want to take that first step to get online or need help with a specific task, Get Online Week is the ideal time to get support as there's lots of extra free and friendly help to learn the essential digital skills."
DigiKnow is a network of over 65 groups and organisations in Stockport that help people improve their digital skills, use devices, and connect to online services, even if they don't have access to a computer at home. Support includes community classes, help over the telephone, free data and a Device Lending Library. If you or someone you know needs help with digital, drop in at your local library, call the DigiKnow Helpline on 07724 217888, or visit our DigiKnow web pages.
Cllr Julian continues: "If you can't make an event next week, don't worry, as there are regular DigiKnow sessions across Stockport all year round. Drop into your local library to find out more or call the DigiKnow Helpline."
Get Online Week is organised by Good Things Foundation and runs from 16th – 22nd October 2023. It is the UK's biggest digital inclusion campaign, mobilising local organisations to reach more people with digital skills support and raising the profile of digital exclusion as an issue of national importance.