Guide
Where to Find the Best Deals on Tickets to Live Music in Manchester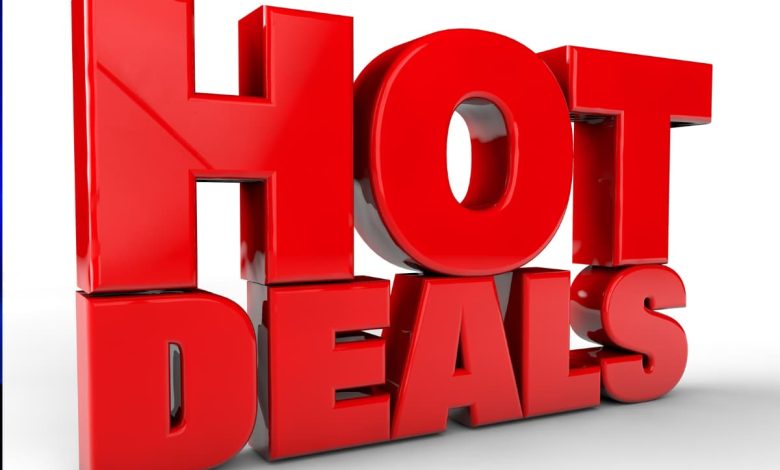 As the beating heart of music in the UK, Manchester offers a vibrant and diverse live music scene that beckons enthusiasts from all corners of the globe. From iconic venues to underground gigs, the city pulsates with melodies that cater to every musical palate. But attending live concerts can sometimes take a toll on your wallet. Fear not, for we've embarked on a quest to uncover the best deals on tickets, ensuring that you can experience the magic of live music without breaking the bank. Join us as we guide you through a symphony of cost-effective options, making your musical pilgrimage in Manchester an affordable and unforgettable experience.
Ticketmaster: Unlocking the Gateway
Overview:
Ticketmaster stands as a stalwart in the realm of ticket booking. With its user-friendly interface and comprehensive listings, it's often the first stop for those seeking live music tickets in Manchester.
Deals:
Keep an eye out for special promotions, early bird offers, and exclusive discounts for loyalty members. Sign up for alerts to be notified when your favorite artists announce concerts.
Skiddle: Your Sonic Compass
Overview:
Skiddle is a treasure trove of live music events, ranging from intimate gigs to major festivals. Its intuitive search features make it a reliable platform for finding the latest deals.
Deals:
Frequently check their "Cheap Live Music Tickets" section for budget-friendly options. Skiddle often collaborates with venues to offer discounted tickets, especially for midweek shows.
See Tickets: Your Ticket to Diversity
Overview:
See Tickets is a versatile platform that covers a wide array of events, from mainstream concerts to niche genres. Its extensive network ensures access to a variety of musical experiences.
Deals:
Look out for "Early Bird" or "Last Minute" deals, which can provide substantial savings. Join their mailing list to receive updates on exclusive offers.
Ents24: Your Gig Guide
Overview:
Ents24 is a comprehensive events guide that offers a wealth of information on live music, comedy, and more. Its seamless navigation helps you explore upcoming gigs and secure tickets.
Deals:
Use their "Discover" feature to find free or low-cost events. Subscribe to their newsletter for exclusive deals and promotions.
Gigs and Tours: Unveiling the Stage
Overview:
Gigs and Tours focuses on promoting concerts and tours across the UK. It's a reliable platform for securing tickets to popular live music events in Manchester.
Deals:
Keep an eye out for "Early Access" offers, which grant you the opportunity to secure tickets before they're released to the general public. Follow them on social media for flash sales and giveaways.
Local Venues: A Hidden Treasure
Overview:
Many local venues, from small pubs to mid-sized clubs, host live music gigs regularly. These venues often offer affordable or even free entry for up-and-coming artists.
Deals:
Explore venues like Night & Day Cafe, The Castle Hotel, and Soup Kitchen. Follow them on social media or subscribe to their newsletters to stay updated on upcoming shows and special offers.
Student Discounts: Musical Notes on a Budget
Overview:
Manchester's vibrant student population means there are often discounted or even free entry options for live music events. Many venues offer student deals on selected nights.
Deals:
Check out venues around student areas like Oxford Road and Fallowfield. Keep your student ID handy and take advantage of special pricing or promotions.
Festivals: Multi-Act Melodies
Overview:
Manchester hosts a plethora of music festivals throughout the year, featuring a diverse range of artists and genres. Festivals often provide a cost-effective way to enjoy multiple acts.
Deals:
Look for early bird festival tickets, which offer significant savings compared to regular prices. Keep an eye out for "Pay in Installments" options to spread the cost.
Social Media: Your Digital Concert Hall
Overview:
Follow your favorite artists, venues, and ticket platforms on social media. Platforms like Twitter and Instagram often feature exclusive deals and giveaways.
Deals:
Stay engaged with live music communities and use relevant hashtags to discover promotions. Participate in contests and retweet/share promotional posts for a chance to win free tickets.
Membership Programs: Musical Membership Rewards
Overview:
Some venues offer membership programs that provide access to exclusive events, pre-sales, and discounted tickets. These programs are often a great investment for frequent concert-goers.
Deals:
Consider becoming a member of venues like Band on the Wall, which offers discounted tickets and other perks. Look for venues that align with your musical preferences.
Manchester's live music scene is a treasure trove of sonic experiences waiting to be unlocked. With the power of these budget-friendly options at your fingertips, you can immerse yourself in the city's musical tapestry without straining your wallet. From established ticket platforms to local gems, there's a symphony of deals that await your discovery.
So, whether you're swaying to the rhythm of a local indie band, losing yourself in the anthems of a world-renowned artist, or dancing the night away at a festival, you can now navigate the live music landscape of Manchester with the assurance that your passion for music can coexist harmoniously with your budget. Embark on your musical journey, unlock the melodies, and let the rhythms of Manchester's live music scene become the backdrop to your unforgettable experiences.