Stockport
Want to work alongside Stockport Council?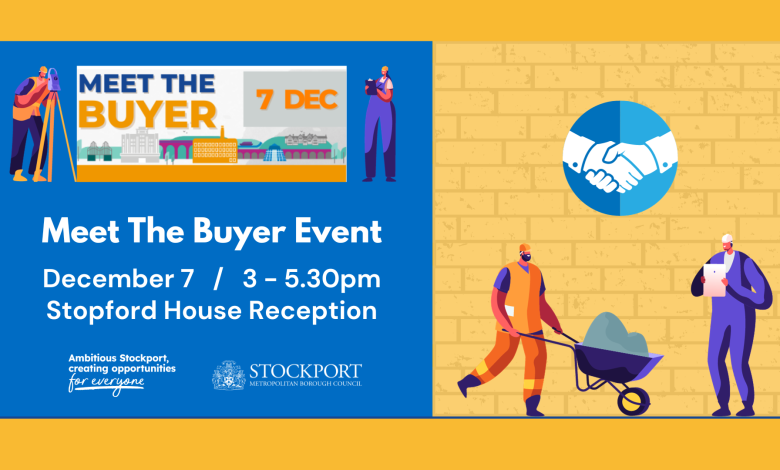 We're looking for ambitious partners to work alongside us as we continue to deliver our regeneration programme which will transform the borough.
Join us at our Meet the Buyer event on Thursday 7th December from 3pm – 5.30pm in Stopford House (Piccadilly, Stockport, SK1 3UR). Meet our design and technical services, procurement and regeneration teams to discuss how we can work together to deliver ambitious projects which make a real difference to everyone who lives, works and spends time in our borough. Directors from across the organisation will be in attendance and happy to answer any questions you might have.
Also in attendance will be STAR Procurement, our partners who will discuss current opportunities and the processes we have in place at the council.
It's the perfect opportunity to find out more about working alongside the council on some major flagship projects.
Councillor Jilly Julian, Cabinet Member for Finance and Resources, commented: "This is a great opportunity for local businesspeople to come along and find out more about potentially working alongside the council on some really exciting projects. At Stockport Council, partnership working is at the heart of what we do, and we're always looking to expand our network of partners who align with our aims and values. I'd encourage any Stockport-based tradespeople, consultants and those working in the estates and asset management space to come along to our Meet the Buyer event."
Free tickets can be booked via Eventbrite.