Wigan
Vital health and screening advice to be made available at local community organisation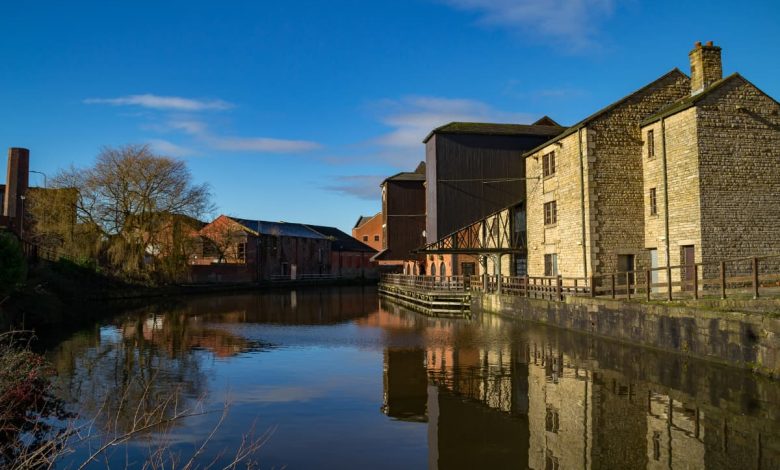 A Wigan Borough community organisation will soon offer vital health and screening advice usually available at a GP surgery.
Fur Clemt, a food membership scheme on Montrose Avenue in Wigan, will launch a wellness suite this month after receiving funding from Wigan Council as well as the Access Community Foundation.
The suite will be made up of new health and massage facilities, including a fully furnished gym.
To maximise the suite's benefits in the community, Fur Clemt partnered with North Wigan and Wigan Central Primary Care Networks – a grouping of General Practices – so the new facilities can be used to deliver health checks, screening advice and support.
Anne Humphreys, Quality Nurse Manager at North Wigan and Wigan Central Primary Care Networks, said: "When you think about health, you might think of doctor visits and medicine but health is about more than that.
"North Wigan and Wigan Central Primary Care Networks aim to improve overall health in ways we may not have come across before. One of our aims is to partner with colleagues in the community to allow patients access to healthcare in different environments.
"Working with Fur Clemt has allowed us to forge strong partnerships to offer Wigan residents something new in helping keep themselves healthy in a variety of ways. Health checks, screening, advice and support can be found in one place in the heart of the community."
The wellness suite was constructed by JJH Building contractors after Fur Clemt secured £21,938 from Wigan Council to build the new facilities at their existing premises on Montrose Avenue. An additional £5,000 from the Access Community Foundation provided the funding for equipment and furnishings.
Katy Brittain of Fur Clemt said: "We are dedicated to improving the local community's wellbeing by providing a comprehensive range of wellness service, through offerings such as gym sessions, massage therapy, hair dressing and health screenings. We also hope these new facilities will enhance physical and mental wellbeing by promoting relaxation, self-care and early detection of health concerns.
"We hope to foster a healthier and happier community. Together we can create an environment that prioritises wellness and supports individuals in leading fulfilling lives. The suite will be ready to be used fully by September however people can already access the health checks on site.
"We will work alongside North Wigan and Wigan Central Primary Care networks to recognise who needs the support before we open to the rest of the community."
Councillor Keith Cunliffe, deputy leader of Wigan Council and portfolio holder for adult social care, added: "This is a really fantastic step forward and a vital service opening in our borough. By adding this health care service Fur Clemt will be helping to relieve some of the strain on our medical services while also giving residents a new and convenient way to access advice.
"I am proud that Wigan Council have been able to offer support to this scheme and look forward to residents being able to take advantage of this exciting new service."
The wellbeing facilities will come into operation later this month. Initially it will be available through referrals but with a view to opening up to all members of the community in the future.