Bury
Vandals strike again at new children's play area
A new children's play area in Prestwich has been hit by vandals for the fourth time since it opened in April.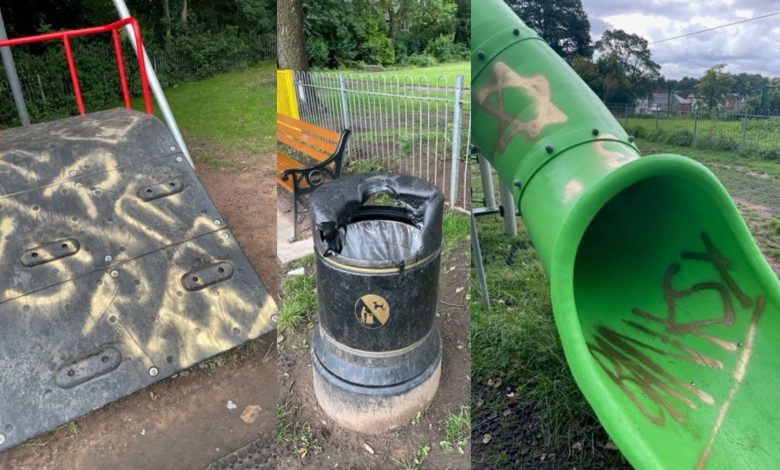 The £100,000 facility at Fairway in Sedgley Park has been damaged again, with graffiti (some of it obscene) daubed on the equipment, a litter bin set on fire and the main entrance barrier snapped off its hinges.
Councillor Alan Quinn, cabinet member for the environment, climate change and operations, said: "This pocket park is immensely popular with the local community. Play areas where families live are warmly welcomed and give our children somewhere safe to get some exercise and fresh air.
"However, a minority of morons seem determined to spoil things for the vast majority, not to mention wasting our council tax. They've not only vandalised the play area, but they've also completely ruined an orchard next door to the park which was planted to celebrate the Jewish festival of Tu Bishvat.
"We have been down to clean up the graffiti, but we don't have limitless budgets, so if there is major damage caused in future to the play equipment, we will have to consider removing it.
"I appeal to local residents to keep an eye out and report any information to local councillors or the police."