Crime
Wythenshawe
Two people have been arrested on the Wythenshawe streets
"A number of weapons have been recovered from the scene."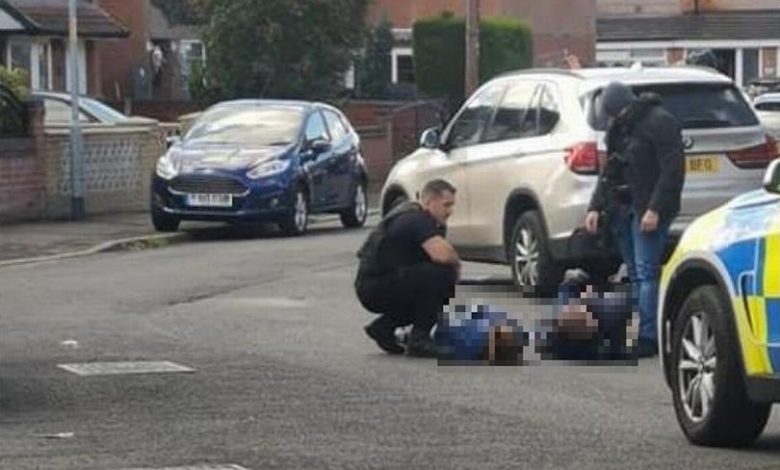 According to police' statements, two people, one woman and one man, have been arrested on suspicion of carrying a 'crossbow and bat' on the Wythenshawe streets.
Armed police were called after the event on Friday afternoon.
According to witnesses at the scene, cops aimed a gun at two suspects to get them on the floor on September 26 (Friday) on Amberwood Drive.
Besides, footage at the scene shows officers left a house on Amberwood Drive street with a large bow and a metal bat.
One woman, 33-year-old, and one man, 29-year-old, have been arrested on suspicion of carrying an assault weapon.
Both people have been released to reach more information in the investigation.
A spokesperson from Greater Manchester Police said: "Shortly after 12.30 pm on Friday 25 September 2020, police were called to reports that a man in possession of a crossbow and woman in possession of a bat was walking down Amberwood Drive in Manchester.
"Armed officers attended and arrested a 33-year-old man and a 29-year-old woman on suspicion of possession of an offensive weapon,' added.