Bolton
Trading Standards crackdown: tonnes of illegal E-cigarettes amongst goods seized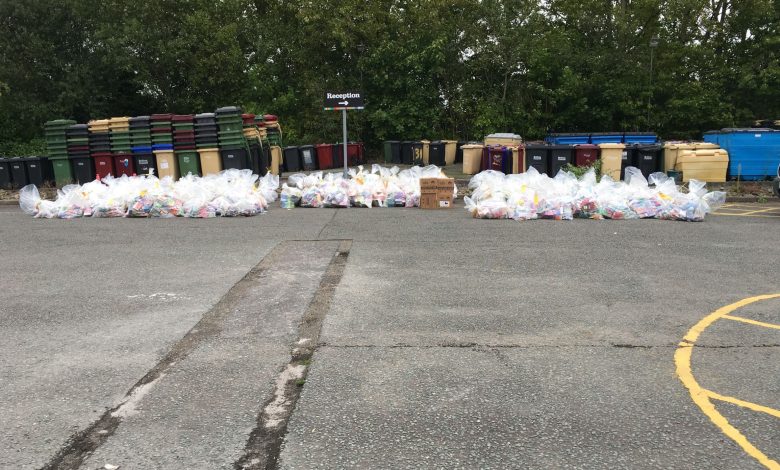 And in the latest raids on Tuesday 26 and Friday 29 September 2023, more than 2,000 packs of fake cigarettes were seized from shops in Bolton.
Trading Standards Officers carried out the raids after receiving local intelligence that counterfeit cigarettes were being sold. 
With the aid of sniffer dogs, the cigarettes were found hidden in walls and fridges at two premises and taken away by Trading Standards Officers for examination.      
The businesses can not be named as they are now under criminal investigation.  
The two tonnes seized over the past five months equate to 23,500 non complaint E-cigarettes which have been uncovered during a series of raids on Bolton shops.
Lynn Donkin, Bolton's Director of Public Health, said:
"The facts are that smoking harms many lives. It causes most lung cancers and increases the risk of many other cancers as well as causing stillbirths, asthma in children, heart disease, strokes and dementia.
"Cheap illegal tobacco helps keep people in a cycle of addiction to smoking as well as making it easier for children to access illegal cigarettes.
"We are seeing a decline in smoking in Bolton and more work is needed to continue this trend so that we can see an end the harms caused by smoking. Enforcement action to tackling cheap, illegal tobacco is one way the local authority is doing this.
"On vaping, the health advice remains that vapes can help adults stop smoking.  It's vital that we crack down on illegal sales to remove dangerous products and ensure young lives are not put at risk. The advice is clear that vaping is not for children.
"I welcome the recent announcements by the Prime Minister to end the harms of smoking which include more funding for enforcement work like this by Trading Standards teams."
Cllr Sue Haworth, Bolton Council's Executive Cabinet Member for Regulatory Services, said:
"Tackling illegal tobacco and E-cigarettes continues to be a priority for this council and these seizures are down to the ongoing hard work by our Trading Standards Officers. 
"I urge retailers to review the stock of tobacco and E-cigarettes they hold, to ensure they are legally compliant.
"We would also like to remind retailers about the age restriction on the sale of these products.
"Anyone selling vaping products to someone under 18 is committing an offence. The owner of the business can be held responsible, as well as the member of staff who made the sale.
"Illegal tobacco and E-cigarettes can be seriously dangerous to health, and we're committed to getting these products off the shelves in the Bolton borough.    
"But we need information from the public to do this and so anyone with information about the sale of suspected illegal tobacco or underage sales in Bolton should contact trading standards at [email protected]."
In April of this year, the Department of Health and Social Care announced proposals and £3 million to crack down on the sales of E-cigarettes to under 18s. 
The proposals include supporting local Trading Standards services, with enforcement activities including test purchasing and to check products are compliant.