Local News
The victim's left hand was sutured after 12 hours of operation
Jordan Hughes,22, terrorized at midnight with a 40 cm machete.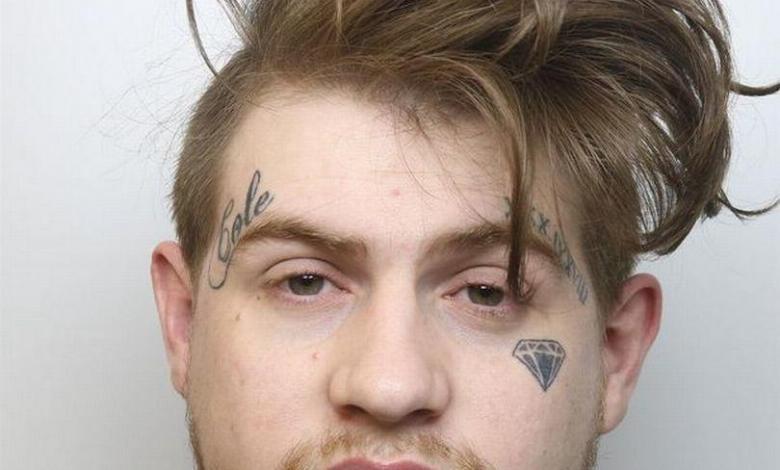 To Samuel Liggett's left hand needed 12 hours of operation to reattach after the bloody assault.
Mr. Liggett and three friends went to the Mcdonalds on Saturday morning. According to Katy Appleton, prosecuting witness, Jordan Hughes stared at the group of friends, and suddenly shouted "shut the f*** up," and then crossed the road, and then Hughes attacked with a machete. Mr. Liggett raised his arms to protect his face and neck.
Mr. Liggett said:" It took me a while to figure out what happened."
He tried to disarm him but saw the blood in his hand as the man attacked him.
His friend, Ms. Appleton, said: "He describes feeling a strange, warm trickle feeling, down his arm. When he got back to McDonald's and lifted his fingerless gloves, he saw the extent of the injuries and realized the gravity of the situation.
"He realized that his hand had been partially amputated at the wrist due to a large cut. He described the blood coming out and going everywhere and that 'I could feel the blood was physically coming out of myself." she added.
According to Mr. Liggett, Hughes did not say anything about why he attacked, and the man wanted to scare or kill him with the machete horrifically.
Medical reports said that there was "near total amputation in his left hand." According to the doctors, Mr. Ligghert can't move his wrist; he had made "minimal progress", and may cause permanent damage, which is "fixed flexion deformity." In the best-case scenario, his left hand may have a 50% recovery after a series of operations, months, or years of physical medicine and rehabilitation.
Hughes denied having a machete or being involved in any attack.
Mr. Liggett's ex-girlfriend found proof, which is the Snapchat video, and uploaded by Hughes, but Hughes doesn't remember the video.
Someone asked Hughes:" Were you really stabbed at the man," and his answer was 'yeah, hahaha.'
Mr. Liggett and his friends determined the ID of Hughes, but he again denied it.
Jeremy Rawson, Hughes's lawyer, said: "He is sorry for what happened and wishes he could turn the clock back."
Judge Gary Woodhall rejected that he was remorseful, and he added that Hughes set eyes on Mr. Liggett "for no discernable reason." Judge Woodhall said Hughes pose a danger and put in prison him for 12 years.
In addition to these, Judge Woodhall made a restraining order to protect Mr. Liggett.
Hughes did not bat an eyelid about the verdict.