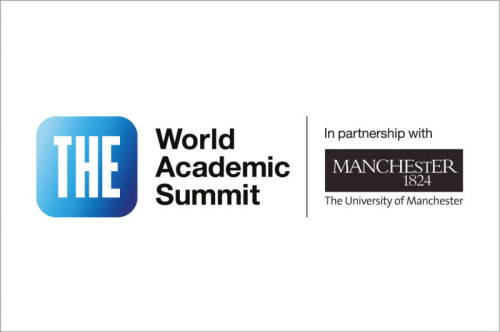 The University of Manchester will host Times Higher Education's flagship World Academic Summit from Monday 7 to Wednesday 9 October 2024 as part of its bicentenary celebrations.
The event, which takes place at The University of Manchester, will focus on the theme: 'Making a difference: the role of universities in a rapidly changing world'.
The showcase higher education event will feature more than 100 speakers and 400 guests, bringing together thought leaders from across academia, policy, industry and civil society. The programme will consist of a mixture of keynote talks, panel discussions, seminars, case study conversations, practical workshops, best practice sharing and networking events.
The world's most widely recognised, authoritative and prestigious ranking, THE's World University Rankings 2025, will be launched at the event. See the results of THE's World University Rankings 2024, which were released on 27 September here.
The event will tackle key questions facing higher education, including:
– the importance of civic responsibility
– driving innovation
– collaboration within and between institutions
– global impact for the common good
Phil Baty, THE's Chief global affairs officer, said: "We are delighted our flagship World Academic Summit will return to the UK for the first time since it was hosted by King's College London in 2017. We are especially excited to be hosting in partnership with The University of Manchester to showcase the globally recognised leadership and impact of the institution as part of its wider bicentenary celebrations throughout 2024.
"At Britain's first civic university, we will come together to discuss the theme 'Making a difference: The role of universities in a rapidly changing world'."
Professor Dame Nancy Rothwell, President and Vice-Chancellor of The University of Manchester, said: "2024 is a very special year for our university as we celebrate our bicentenary – so hosting the World Academic Summit is a great privilege. Ultimately, universities are about making a difference – locally and globally. It is something we have been very proud to do for 200 years and we're excited to welcome colleagues from around the world to discuss new ways in which this can happen. We are looking forward to extending a warm Mancunian welcome to all of the delegates and speakers."
The event website, which launched just seven days ago, features key objectives of the event and information about The University of Manchester.
Super early bird tickets are available here for representatives of a university, association, public sector or NGO for £1,199 (until 26 July) and are £2,299 for those in a corporate organisation.