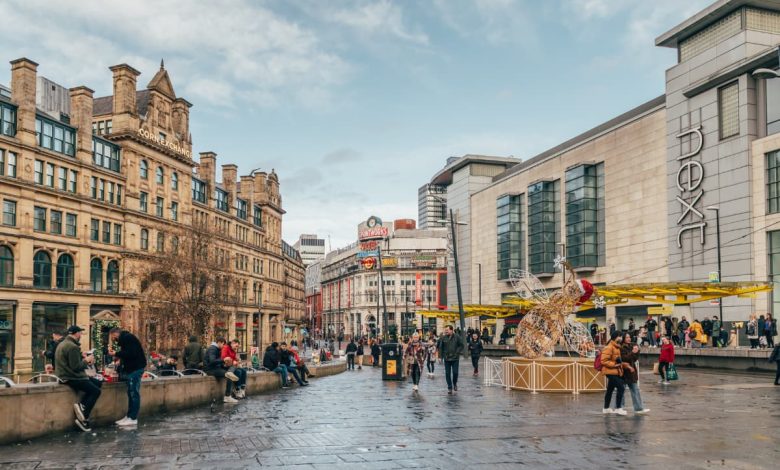 Nestled in the heart of England, Manchester is a city steeped in history, innovation, and culture. From its industrial heritage to its vibrant arts scene, Manchester offers a unique blend of old-world charm and modern energy. If you're planning a getaway to this dynamic city, we've crafted the perfect 3-day itinerary to help you make the most of your time. Get ready to immerse yourself in Manchester's rich tapestry of experiences, from iconic landmarks to hidden gems and everything in between.
Day 1: Unveiling the Historic Tapestry
Morning: Start your adventure with a hearty breakfast at a local café, like Ezra & Gil, known for its artisanal coffee and scrumptious baked goods. Once fueled up, head to the Manchester Museum, a treasure trove of natural history and cultural artifacts. Explore exhibits spanning ancient civilizations, fossils, and impressive Egyptian collections.
Afternoon: As the sun climbs higher, make your way to the Manchester Art Gallery, an elegant space showcasing an array of artistic masterpieces from different periods. Don't miss the stunning Pre-Raphaelite paintings and contemporary art installations. For lunch, savor delectable street food at Mackie Mayor, a beautifully restored market hall brimming with diverse culinary delights.
Evening: Conclude your day with a leisurely stroll through Albert Square, where the grandeur of Manchester Town Hall shines. Snap photos of the iconic clock tower and exquisite architecture. Dine at The Ivy, a stylish restaurant offering a mix of British classics and modern cuisine, and soak in the city's enchanting ambiance.
Day 2: Innovation and Exploration
Morning: Rise and shine early for a visit to the Science and Industry Museum, celebrating Manchester's industrial heritage. Interactive exhibits and captivating displays shed light on the city's role in the Industrial Revolution and its impact on global innovation.
Afternoon: Grab a quick bite at the Northern Quarter's Afflecks, a multi-story emporium of indie boutiques and alternative fashion. Then, embark on a guided tour of the iconic Old Trafford Stadium, home to Manchester United Football Club. Even non-sports enthusiasts will be awed by the stadium's history and atmosphere.
Evening: Indulge in an eclectic dinner at The Refuge by Volta, a trendy spot offering a fusion of global flavors. Afterward, catch a live performance at the Royal Exchange Theatre, known for its unique in-the-round stage design and diverse productions. The perfect way to wrap up an evening steeped in culture.
Day 3: Cultural Immersion and Culinary Delights
Morning: Begin your day with a visit to the Whitworth Art Gallery, where art and nature coalesce in stunning harmony. The surrounding Whitworth Park provides a serene backdrop for contemplation.
Afternoon: Delve into Manchester's musical legacy at the iconic British Music Experience. Interactive exhibits, memorabilia, and immersive installations celebrate the UK's contributions to the global music scene. Follow this up with a tantalizing lunch at Bundobust, a renowned eatery serving Indian street food with a modern twist.
Evening: Conclude your Manchester escapade with a leisurely walk along the picturesque canals of Castlefield. Marvel at the blend of historic warehouses and contemporary architecture. For a memorable farewell dinner, book a table at Hawksmoor, where perfectly cooked steaks and artisanal cocktails await.
Manchester's allure lies in its ability to seamlessly weave together history, culture, and innovation. This meticulously crafted 3-day itinerary offers a taste of the city's diverse offerings, from world-class museums and galleries to vibrant neighborhoods and culinary delights. As you bid adieu to this captivating city, you'll carry with you memories of an unforgettable journey through Manchester's past and present.