Bury
The Tragic Death of Charrissa Brown-Wellington: A Woman Caught in a Cycle of Abuse and Addiction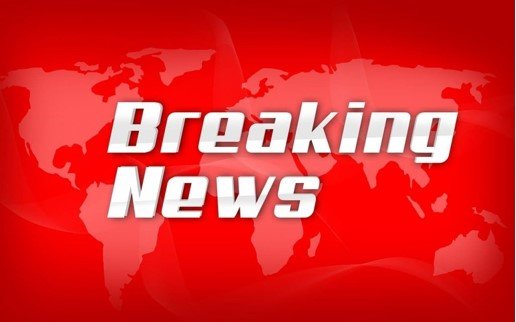 A woman who murdered a man at a tram stop was held against her will by her abusive boyfriend before she fatally overdosed while wanted for recall to prison, an inquest heard. Charrissa Brown-Wellington, 36, was rushed to hospital after being found unresponsive at a house in Gorse Bank, Bury, on 2nd February 2022.
She was later pronounced dead. An inquest at Rochdale Coroners' Court on Wednesday 6th September heard that Ms Brown-Wellington – who also spelled her name as Charissa – had a history of substance abuse and mental health problems.
A combination of drugs, including heroin, methadone, and cocaine, was discovered in her system during a post-mortem examination. The 35-year-old had previously been imprisoned for manslaughter after pushing a man under a tram at Manchester Victoria Station.
In 2017, the mother of three was sentenced to five years in prison after pleading guilty to killing Philip Carter during a violent outburst on a platform. The inquest heard that she had been released on licence at the time of her death but was wanted for recall because probation officers had raised concerns about her behavior.
Ms Brown-Wellington had entered into a relationship with Bobby Hardman, who abused her. He was sentenced to four years in prison in 2022 after pleading guilty to unlawfully wounding and falsely imprisoning Ms Brown-Wellington following her death.
Assistant coroner Matthew Cox read a statement from Ms Brown-Wellington's mother, Susan Brown. She described her daughter as a vibrant lady who was full of life.
Charrissa was a loyal person and always put others before herself, she added. She was a loving daughter and mother to her children. She was an integral part of everyone's life, and words cannot express how much she was loved.
Ms Brown said that she feared for Charrissa's life after receiving a call from her on 1st February. Her daughter informed her that Hardman had broken her nose and was holding her against her will.
During another call, Ms Brown heard Hardman shout game over in the background. She contacted the police, but they were unable to locate Charrissa, the court was told.
In their final telephone conversation, Ms Brown told her daughter, I love you. Ms Brown-Wellington responded, I only want to be happy.
On 2nd February, Ms Brown received a call from Hardman, who informed her that her daughter had taken lots of drugs and been rushed to the hospital, where she had died. Ms Brown-Wellington was found to have a significant number of bruises and injuries.
Hospital staff alerted Greater Manchester Police (GMP) of a potentially suspicious death, according to Detective Inspector Witkiewicz's testimony. Paramedics stated that three men were present at the address they were called to.
The court heard that there was evidence of drug abuse in the flat. Officers arrested three men as part of a murder investigation.
The investigation was closed after inquiries determined that there was no third party involvement in Ms Brown-Wellington's death. Hardman was charged with assault causing actual bodily harm and false imprisonment. He later pleaded guilty and was incarcerated.
Forensic pathologist Dr Philip Lumb stated that Ms Brown-Wellington had a considerable number of injuries on her body at the time of her death, including extensive bruising to her face, inner thighs, and a fractured nose. Dr Lumb stated that these injuries were indicative of blunt force used in physical assault, and the bruising on the thighs could indicate sexual assault.
A toxicology report revealed that Ms Brown-Wellington had a potentially fatal concentration of heroin and methadone in her system at the time of her death. Lower concentrations of Diazepam, Zopiclone, Pregabalin, Propranolol, Citalopram, and cocaine were also detected.
Dr Lumb explained that the combination of depressants and cocaine depressed Ms Brown-Wellington's central nervous system, resulting in her death. Her numerous injuries did not contribute to or cause her death, the court heard.
Amy Poulson, head of the Oldham probation delivery unit, stated that Ms Brown-Wellington was released from custody on 26th July 2021. On 27th January, she felt compelled to recall Ms Brown-Wellington after she displayed behavior linked to her manslaughter conviction.
Ms Poulson told the court that Ms Brown-Wellington had been seen entering her supported housing accommodation on 26th January with Hardman and one of her children. She appeared to be under the influence of drugs.
Staff called an ambulance after she appeared to fall asleep. The three individuals left before the ambulance arrived. The next morning, probation officers issued a recall notice.
In light of concerns about substance abuse and emotional instability, and our inability to contact her, Ms Poulson told the court, we felt that we had no other option but to recall her.
Officers searched the Gorse Bank property, where Ms Brown-Wellington and Hardman were staying at the time of her death.
Pregabalin and methadone belonging to the flat's occupant were recovered, according to DI Witkiewicz's testimony. Officers also discovered Diazepam, blood on a door, Propranolol, and Pregabalin.
In his conclusion, Coroner Mr Cox stated that he accepted Dr Lumb and GMP's findings and concluded that Charrissa's death was drug-related.