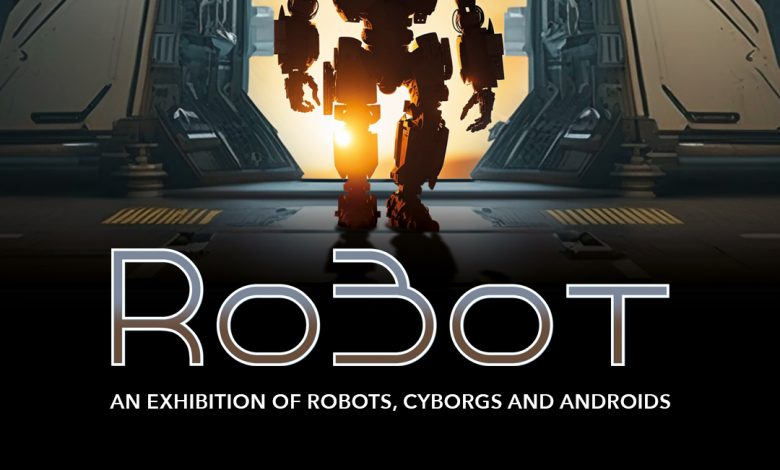 Opening on Saturday 21 October this exciting exhibition showcases some of the most memorable and legendary robots from Science-Fiction movies and TV shows.
'ROBOT' celebrates the influence of science fiction in shaping our perception of robots and artificial intelligence.
The exhibition also offers a blend of nostalgia, entertainment, and interactive experiences that all the family can enjoy.
Visitors can immerse themselves in the fantastical world of robots and explore the remarkable impact these creations have had on our collective imagination.
Get a closer look at robots, cyborgs and androids in all their forms, from friendly and helpful to sinister and scary.
There'll be a cast of full-size heroic robots, vintage tin toys, and sculptures in all shapes and sizes from comics, books, and the silver screen of the past 40 years.
Encounter some legendary robots and cyborgs that have become pop culture icons.
Half term is also just around the corner so from Saturday 21 October to Sunday 5 November families can join in fun stories, crafts, trails and activities with a Sci-Fi theme.
All free, all fun and no need to book just turn up between 11am and 3pm.
If visitors would like to support the museum to continue to deliver high quality, family friendly exhibitions and events, they can make a suggested donation of £2 in cash or via contactless at the donation point.
Bolton Council's Executive Cabinet Member for Culture, Cllr Nadeem Ayub, said:
"It's incredibly exciting for Bolton to be showcasing some of the most well-known robots in history.
"I'm proud that we can attract such high-profile exhibitions that will bring people into the town and into our fantastic venues.
"Introducing more free activities for families means there will be lots to do over October half term and the Christmas holidays for local people."
The exhibition will run until Sunday 28 January 2024 at Bolton Museum.
For further information about the exhibition and programme of events go to www.boltonlams.co.uk or check out Bolton Library and Museum Services socials.
Disclaimer: Names shown may be trademarks owned by third parties. The owners of the exhibition, organisers and venue make no claim to any such marks nor willingly or knowingly misuses or misapplies such marks. No celebrity nor film production company endorsement is intended or implied.