Bury
The Mysterious and Tragic End of TJ Hughes: The Rise and Fall of an Iconic Discount Department Store in Greater Manchester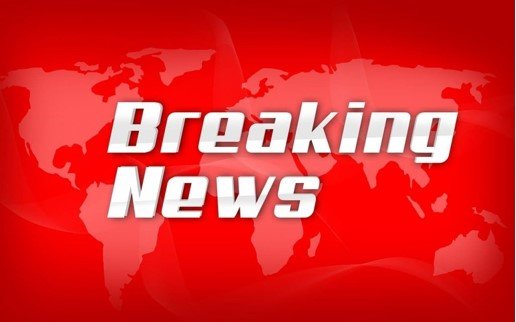 The discount department store used to be a familiar presence on the high streets of Greater Manchester.
The once iconic TJ Hughes chain had stores across Greater Manchester, including Salford, Rochdale, Oldham, Stretford, Bolton and Macclesfield. Thomas J Hughes founded the first of his many stores over a century ago, first opening in Merseyside in 1912.
Starting with only five shop assistants, within 20-years it had become one of Liverpool's biggest department stores, and at its peak had 57 outlets in the UK, mostly in the North of England. But what's not a well-known fact is the man who founded the iconic chain died in mysterious and tragic circumstances.
READ MORE: The pub landlord who killed over 400 people READ MORE: Read today's top Manchester Evening News stories
It was reported in newspapers on 14th April 1933, while aboard a steamship travelling to Belfast, the businessman took his own life. He is said to have climbed the rail surrounding the ship's stern and shot himself.
His body, witnessed falling off the deck into the Irish Sea, was never recovered. In the Liverpool ECHO on Saturday, 15th April 1933, the story covering Thomas J Hughes' apparent suicide appeared on page five.
Under the headline Tragic end of Mr T J Hughes – founder of a great city store the account of his death reported: Liverpool business circles were shocked today by the news of the tragic end of Mr. Thomas J. Hughes, founder of the firm of Messrs. T. J. Hughes and Co., Ltd., London Road, Liverpool.
Mr Hughes, who lived at Essedale Meols-drive, West Kirby, was travelling to Belfast in the Belfast Steamship Company's motor vessel Ulster Queen. When the boat was a few miles south-east of the Isle of Man, Mr Hughes was seen to climb on the taffrail and fire a shot.
He was then seen to fall into the sea. The Ulster Queen was stopped and a prolonged search was made for him without success. A letter addressed to his wife was found.
The reporter went on to interview Mr Hughes' brother-in-law, Mr F Hughes, who said: 12 months ago his health was in such a precarious state through overwork that the was compelled to relinquish much of his responsibility in his business.
Latterly a reaction had set in, and the strain he had undergone had made the comparative leisure of recent months insupportable, and a strangeness of manner had been apparent.
Mr Hughes left a widow and three daughters. His name is recorded on a family memorial in Liverpool's Anfield Cemetery. His brother-in-law said there was no question of financial difficulties contributing to his state of mind as the business was continuing to do well.
Despite his death, TJ Hughes' name lived on for decades after but in 2011, the company went into administration shrinking to just six locations. In recent years, the chain has opened and closed various new sites and as of 2023 trades from 12 stores as well as online.
Love Greater Manchester's past? Sign up to our new nostalgia newsletter and never miss a thing.
These days, the only TJ Hughes stores that survives in Greater Manchester can be found in Mill Gate Shopping Centre in Bury.
Do you remember shopping at stores that were once popular in Greater Manchester? Let us know in the comments section below.