Local News
Trafford
The last days for the Trafford Centre
Trafford Centre is not only a shopping center but also a social hub for all.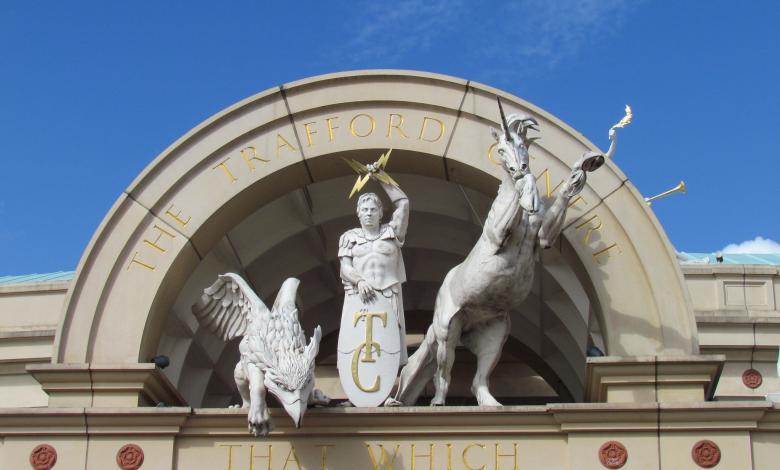 The Trafford Centre is one of the most favorite places in the northwest and probably in the UK. It is not only a shopping center- it is an iconic place for all.
It is a place where children can play safely, the aged can sit in the cafe for a coffee, and families can go weekends for fun activities; briefly, the place is the best for people of all ages.
Some people thought the building was too gaudy, vast, and distinctive at first.
You can see Rococo/late Baroque-inspired buildings, or you can see aircraft which landed at Manchester Airport.
Manchester City Council argued against it because the city center economy could be severely affected. On the other hand, The Trafford Centre offered thousands of free car parking spaces to attract people's attention.
The Trafford Centre took over two years to complete the construction, and its cost was £600 million.
Before the Bluewater mall opened, it was the largest shopping center in England- for a year. It briefly lost its crown when the Bluewater mall opened in the south of England.
The Trafford Centre supported MediaCity UK, Liverpool John Lennon Airport and Doncaster Sheffield Airport development.
Samuel Adams, a six-year-old boy, died because he fell as he played with friends on a stage after the center opened. The shopping center's bosses admitted that security measures were not taken, and they got fined £100.000.
The number of visitors was 30 million in 2018, but now fewer people are expected because of Coronavirus.
Its stock value decreases day by day, and the shopping center has £5m debt, and the London-based property company has issued an emergency call for investment.
Matthew Roberts, Chief executive, was tasked with repairing Intu's financial statement last year. Annual loss has dropped to 29 million.
The company says: "Whatever the brand of the moment, you'll find it at Intu Trafford Centre, which sits at the heart of the established Trafford City area.
"From Michael Kors to Pull&Bear, and from Ted Baker to Abercrombie & Fitch – they're all at Intu Trafford Centre, alongside dozens and dozens of other big names.