Coronavirus
The infection rate is 135 cases per 100,000 people in Leicester
The latest figures show the highest infection rate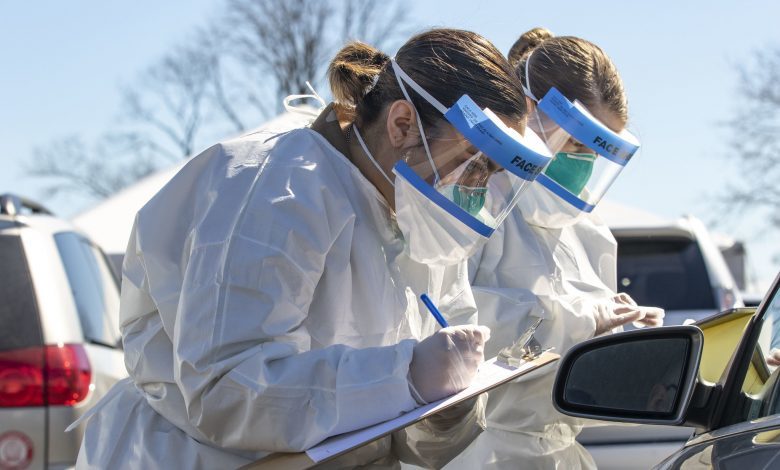 Today, the highest level infection rate shows to Rochdale and Oldham. In Leicester 135 cases per 100,000 people.
Greater manchester's infected rate is 13.3 within seven days and still reducing the rate. The highest level is in Rochalde at 28.8 and followed by Oldham at 27.8. On the other side, Troffers has the lowest level at 3.4 and followed by Wigan at 4.
The experts said that in Rochdale and Oldham, the infected rates are too high than Greater Manchester, and they are still observing the rate closely.
In the past few days, there was news about the highest risk in Wigan, but the figures showed it is not true because Wigan has one of the lowest rates, the second number in Greater Manchester.
Last week Bury and Tameside recorded the highest rates, and schools were warned not to reopen, but this week Rochdale and Oldham are recording the highest level risks.
Greater Manchester has worked out its plan to bring together its ten boroughs.
The region has shown a marked improvement with lockdown, and this weekend pubs and restaurants, bars will be able to be reopened, so people are warned about hand-washing, disinfectant, and social distancing. People must be careful about their health because the risk of the virus has not been disappearing yet.
Professor Kate Ardern, Lead Director of Public Health for the GMCA for Health Protection and Emergency Planning & Response, has warned that when we are back into normality, coronavirus is still with us. For this reason, we must be careful to protect ourselves and other people. We have to wear a face mask, and hand hygiene should not be ignored, and Greater Manchester is trying to keep us safe and aims to limit the spread of the virus by its Covid-19 Management Plan.
People have to stay at home as possible, and limit contact with others, follow the social distance rules, at least 2 meters, and wash their hands regularly.
The experts have been warning anyone who has symptoms to have to isolate themself for 14 days
but leaders are worried due to the reopening of pubs and restaurants on Saturday.