Bury
Tesco Launches Golden Token Giveaway for £5,000 Charity Prize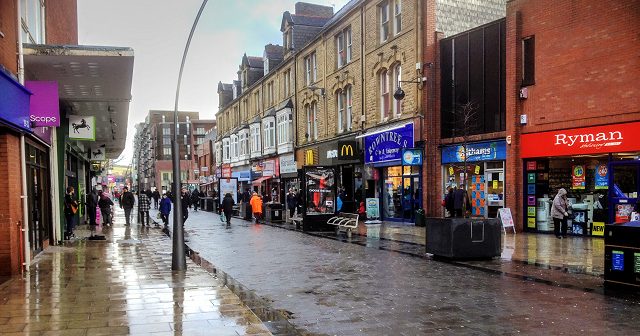 Tesco has issued a message to shoppers visiting their stores between 12 noon and 1pm this Saturday (23rd September).
Customers will have the chance to win £5,000 for a charity of their choice if they find a special golden token hidden in over 100 UK stores. Anyone over the age of 18 can participate by taking part in a token lucky dip.
To win, they must select the golden token out of a pool of 100 tokens, 99 of which will be blue. Each winner will have three charities to choose from.
The three charities are participating in a Stronger Starts project in the local community and will be rewarded with the £5,000 prize as part of the Tesco Community Grant Scheme. The initiative aims to give one million children a stronger start by funding healthy food and fitness activities that can improve their physical health and mental wellbeing.
Sharing the exciting event on social media, Tesco explained: Golden Grants are back! This Saturday between 12-1pm, you could find a golden token in over 100 stores as part of Tesco's Stronger Starts initiative, that's a £5,000 golden grant to fund healthy food and activities to help a children's group thrive in your area.
Meanwhile, a ten-second clip shows Diversity dancer Jordan Banjo showing off a gold Tesco coin, as he says: This Saturday, it's going to be golden.
Some 102 stores are taking part across the UK, including Bury, Gorton and Hyde in Greater Manchester. See the full list of stores below.
The following stores are participating:
– Aberdeen Woodend
– Abergavenny Express
– Barnsley Extra
– Bath Englishcombe Lane Express
– Bournemouth Express
– Bracknell
– Bristnall
– Bristol Express
– Briton Ferry
– Brixton Road Exp
– Bury
– Byres Road
– Cambridge Road Harrogate Express
– Castlereagh Road
– Cheney Manor Express
– Chesterfield Old Whittington Exp
– Chichester
– Chiswick High Road
– Codnor Exp
– Colliers Wood Exp
– Congleton West Road Express
– Coventry Crosspoint
– Crawley Haslett Avenue Express
– Cresent Link Express
– Cullompton
– Dalkeith
– Dartford East Hill Express
– Dingwall
– Dundee Railway
– Eastbourne Meads
– Edinburgh Stenhse Express
– Exminster Express
– Finedon Express
– Fulbourn Cherryhinton
– Golders Green Express
– Gorton
– Grantham Harrowby Exp
– Hastings Extra
– Hemel Hempstead Extra
– Hood Manor Express
– Horringer, Bury St Edmunds
– Hoylake Road Wirral
– Hull Bricknell Avenue Express
– Hyde Stockport
– Ipswich Norwich Express
– Kings Lynn Extra
– Kingston
– Leaventhorpe Express
– Leeds Seacroft
– Leicester Narborough
– Liverpool Princes Express
– Mansfield Chesterfield Extra
– Maryhill
– Middle Road Banbury Ex
– New Malden High Street
– New Milton
– Newport Spytty Road
– North Shields Extra
– Oxford Road
– Park Road Extra
– Pontypridd Extra
– Popley Basingstoke Express
– Portadown
– Portobello Road Express
– Preston Road Wembley
– Quedgley Extra
– Radcliff Water Street
– Romford Goodmayes
– Rowlands Gill Express
– Royston Extra
– Ruguely Superstore
– Salisbury Express
– Shrewsbury Pride Hill Express
– South Shore Bpool Exp
– St Albans Markt Express
– Stanraer
– Stokenchurch Wycombe Road Exp
– Stony Stratford Express
– Storrington Express
– Stourbridge Audnam Express
– Strutton
– Sutton Cheam Extra
– Swiss Cottage Express
– Tavistock
– Teignmouth Express
– Tewkesbury Express
– Theydon Bois
– Throstn Gra Hpool Exp
– Tottenham Hale
– Twickenham King Street
– Upton Park Express
– Uxbridge Express
– Watford Extra
– Welwyn Express
– West Wickham
– Whitechapel Fieldgate
– Whitegates Express
– Wickford Southend Road Exp
– Wishaw Coltnes
– Woodley Express
– Worcester High Street
– Wrexham
Meanwhile, schools, registered charities and non-profit organizations can apply for a Stronger Starts grant of up to £1,500 here. Every three months, three local good causes are selected to be in the blue token customer vote in Tesco stores throughout the UK.
Since the Tesco Community Grant Scheme began, in partnership with charity Groundwork, the supermarket has awarded £101,881,339 in funding to 50,880 community projects.