A teenager from the Moss Side area of Manchester has been jailed for over six and a half years after gun, ammunition, and drugs were recovered in Manchester. Nathaniel Morris (04/01/2002) was sentenced to six years and eight months at Manchester Crown Court for possession of a firearm and possession of class A drugs with intent to supply.
The offences were made aware by a member of the public after a suspected robbery by a group of youths on bikes. Police executed a search of the area and Morris immediately attempted to flee from the officers.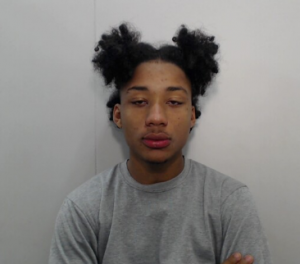 After extensive enquiries, police found 300's worth of drugs in a Kinder Egg capsule, gun, and ammunition at his home. He pleaded guilty to possession of a prohibited weapon, possession of cocaine and heroin with intent to supply, and possession of cannabis.
Detective Constable Mark Graham, of GMP's Xcalibre Task Force, said:  "The fact that Morris was brazen enough to be cycling around with a loaded shotgun highlights the danger that this man was likely to pose – weapons and criminals like these can be lethal and we are determined to do all we can to prevent threats like this from roaming our streets."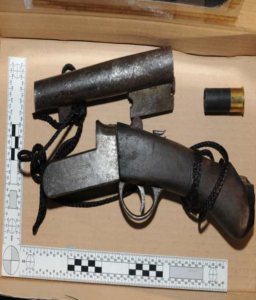 Detective Inspector Ian McNabb added: "Our ongoing fight against organised crime in the city has seen us take a high number of potentially deadly weapons from the streets, and our work continues on a daily basis."
"We know that when we seize weapons and ammunition or put someone behind bars, that we can't stop there, and the Xcalibre Task Force will continue pursuing criminals across Manchester to bring them to justice and ensure the safety of the public."