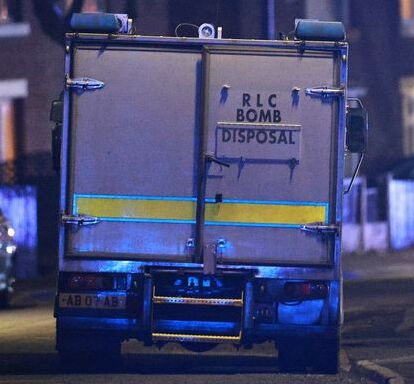 A suspicious item was found at a property in Ashton on Sunday afternoon. The residents were evacuated from their homes after the item was found in a garden on the street.
Police were called to the scene on Sunday afternoon. A large cordon was put in place. Residents were evacuated from their homes on Connery Crescent.
The bomb disposal unit moved the item to the North Wales area and it was destroyed.No arrests have been made, yet.
A spokesperson from GMP confirmed the incident and said: "The item found in Ashton was moved by EOD to North Wales to be destroyed. All evacuated residents were allowed back in their homes at around 9.45 pm."
No further details were shared by the public, yet.