Stockport
Stockport named a great place for young and old to live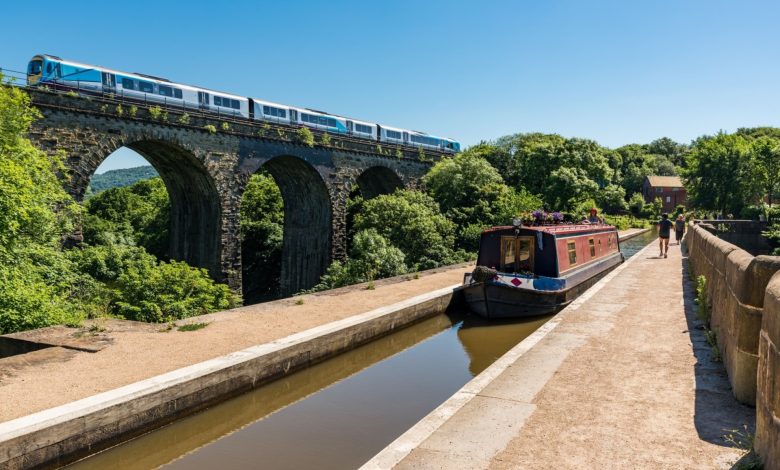 Not only has consumer group Which? recognised Stockport as one of the 12 best places in the UK to live during retirement but, just last month, the borough was also recognised as one of the country's 12 best places for first time buyers to get on the property ladder by the Times newspaper. The broadsheet newspaper has previously named the borough as one of the 'best places to live' for all types of buyers.
The multi-generational appeal of Stockport, which is the current Greater Manchester Town of Culture, was confirmed after the organisations praised the borough because of its parks and green spaces, affordability of housing, quality of healthcare, transport links, future prospects and investment in the area.
Councillor Mark Hunter, Leader of Stockport Council, said: "To be recognised as one of the best places for people both to get on the property ladder or to see out their retirement is high praise and reinforces the borough's deserved reputation as a great place not just to work but also to live for one's entire life, especially as we celebrate being this year's Greater Manchester Town of Culture.
"People can access the countryside, top class leisure facilities and our £1bn town centre regeneration programme will provide a vibrant, friendly neighbourhood with high quality new homes, modern facilities, attractive green spaces and all the benefits of the town centre nearby.
"Our new transport interchange, due for completion next year, will make it easier for people of all ages to travel around the borough, including the over 60s who can take advantage of free off-peak bus travel throughout Greater Manchester (with a small charge to also include off-peak trams and trains in the region).
"Along with our improvements to Merseyway and the Underbanks, we are putting Stockport on the map as a desirable place to call home, whatever your age."
Which? named Stockport the best place to retire in the North West after carrying out a survey of 1,000 of its members to determine what is most important to them when they retire. Healthcare access topped the list of important factors for respondents (88%), followed by green space (75%) and proximity to local leisure activities (31%). Low crime levels were also important. The consumer group analysed these factors to find the top-scoring local authority for Scotland, Wales and Northern Ireland, and each of the nine regions in England. It gave each local authority a score out of 10 for distance to GPs and pharmacies, happiness, distance to green spaces (specifically parks and playing fields), distance to sports/leisure facilities and house price affordability.
Stockport was awarded 7.8 out of 10 for healthcare, 7.6 out of 10 for 'happiness' of residents, and 9.2 out of 10 for parks and playing fields. Its average house price of £285,000 was also rated as being a more affordable option for those wanting to purchase a retirement property.
A spokesperson for Which? gave particular praise to areas such as Marple and said: "There are various smaller towns and villages beyond the main industrial centre of Stockport that have helped this area score highly in our analysis.
"Take the small town of Marple…The town is known locally for its 16 canal locks and the nearby Roman Lakes leisure complex, a popular spot for anglers.
"The town also lies close to the Peak District National Park. Several nearby golf courses, including Reddish Vale golf club, add to the attraction."
Meanwhile, The Times said: "Hats off to Stockport for a spectacular transformation. Once just another mill town…it has reinvented itself as a funky alternative to Manchester's hippest quarters.
"The arrival of a host of exciting independent shops, bars and restaurants, many in the Underbanks area, is all the more welcome…
"Direct train services to Manchester Piccadilly (eight minutes) and London Euston (about two hours), a great indoor market, four cinemas, parks and easy access to the Peak District add to the appeal."
The Times added: "Stockport's change of fortunes has been underpinned by a £1 billion investment programme…Good property options for first-timers include red-brick terraces plus the occasional flat in a converted mill."
To find out more about more about all the great things happening in Stockport and what the area has to offer you can visit the websites of the Stockport Mayoral Development Corporation, the Stockport Town of Culture and the Stockport Council newsroom.
Other places to make the Which? list included Newcastle-under-Lyme in Staffordshire, the Outer Hebrides, Wrexham in Wales, Merton in London, Mid and East Antrim in Northern Ireland, Elmbridge, in Surrey, the High Peak in Derbyshire, Exeter in Devon, Kirklees in Yorkshire, South Tyneside in the North East and Broxbourne in Hertfordshire.
The Times also praised the Greater Manchester district of Prestwich, as well as areas further afield including Stirchley in Birmingham, Bedminster in Bristol, Coventry, Dundee, Liverpool, Barking in London, Tottenham Hale in London, Heaton in Newcastle, Reading in Berkshire and Sheffield.