Stockport
Stockport Council Renews Partnership with Trans Pennine Trail
Stockport Council has reaffirmed its longstanding partnership with the Trans Pennine Trail (TPT), which traverses the heart of the borough.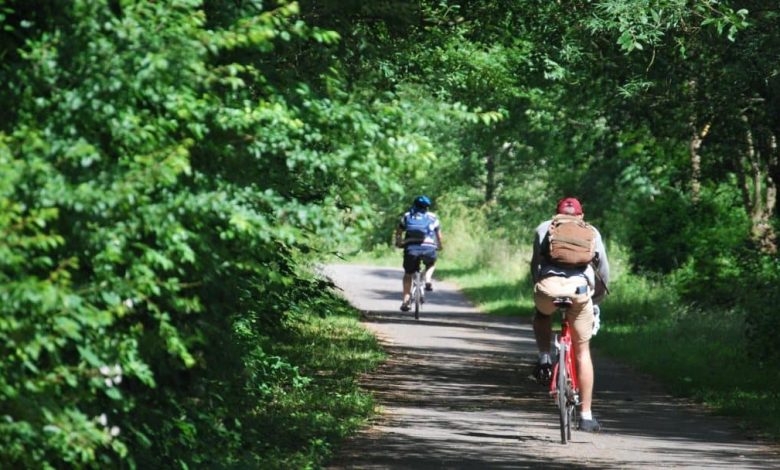 The TPT is a coast-to-coast trail stretching approximately 215 miles, and when combined with the north and south links, it forms over 370 miles of route across the UK.
In Stockport, the trail runs along the banks of the River Mersey before branching into two options. One route takes in the attractions of the town center, including The Plaza and Air Raid Caves, while the other follows a quieter path, suitable for horse riders, to the north of the town center. Eventually, the trail leaves Stockport through the serene Tame Valley.
The Trans Pennine Trail was the first long-distance multi-user route in the UK and is part of the National Cycle Network. Stockport has been a steadfast partner in the project, actively participating in the area group of officers in Greater Manchester. The council contributes to the maintenance and improvement of the route within its boundaries and provides financial support to the overall project.
In recent years, the Council has undertaken several improvements along the TPT in the borough, such as establishing a new alternative route on the River Mersey section due to river erosion, connecting new active travel routes to boost usage, resurfacing sections affected by flooding events, and enhancing access controls with support from Sustrans and the TPT office, using funding from the Department for Transport.
Furthermore, during development work in the town center, the council has worked diligently to maintain the presence of the Trans Pennine Trail, including rerouting parts of the trail to accommodate the construction of Stockport's new Interchange development.