Crime
Slough Man Sentenced to Minimum 30 Years for Murder of 15-Year-Old Jakub Szymanski and Attempted Murder of His Mother
Slough Resident Receives 30-Year Minimum Sentence for Murder of 15-Year-Old Jakub Szymanski and Attempted Murder of Jakub's Mother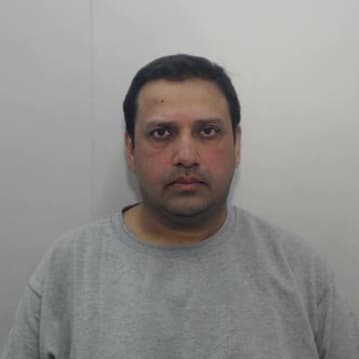 Today, Suleman Altaf (born on 09/03/1978), residing at The Frithe in Slough, Berkshire, was handed a mandatory life sentence, with an order to serve a minimum of 30 years before being eligible for parole. The conviction follows the horrifying murder of Jakub Szymanski, who valiantly attempted to protect his mother from Altaf's knife assault.
The Court was apprised of the events that unfolded on 9th June 2022, when Altaf went to the residence of his estranged ex-partner, Katarzyna Bastek, on Bednal Avenue in Miles Platting. Surveillance footage captured him loitering in the vicinity for over three hours prior to his arrival. The footage also revealed his choice of attire, comprising a baseball cap, surgical mask, and latex gloves.
Having gained access to the property, Altaf launched a frenzied knife attack on Katarzyna. During this horrific incident, Jakub heroically intervened in an effort to shield his mother. Tragically, he sustained a grievous neck injury that proved fatal.
Having spent a mere two minutes within the premises, Altaf promptly fled. He took a taxi to his Slough home, gathered his belongings, and embarked on a journey to the South Coast. There, he endeavored to cross the English Channel in a dinghy.
However, on 10th June 2022, approximately four miles out to sea, he was intercepted by a lifeboat crew. Altaf disclosed his intention to sail to France before continuing his voyage to Portugal. Following almost an hour of negotiation, he relented and was brought back to Dungeness, Kent, where he was apprehended by the police and subsequently returned to Manchester.
During his interview, Altaf admitted to being present at Katarzyna Bastek's residence the previous night, as a final attempt to reconnect with his son (not Jakub), whom he had not seen for over seven years.
The Court also heard details of the events on that fateful night. Katarzyna was conversing with a friend on the phone while in her living room when she noticed a shadow in the hallway, startling her. Upon investigating, she was confronted by Altaf, who brandished a knife. She immediately feared for her life and implored him to depart.
Altaf launched a savage attack on Katarzyna, who, despite sustaining severe injuries, managed to alert her friend on the phone to summon the police. She also sought assistance from her son Jakub, who was upstairs but rushed to her aid. Altaf redirected his violent aggression towards Jakub before resuming his assault on Katarzyna.
While demanding his departure, Altaf chillingly stated, "I can leave you now," before calmly exiting the premises. It was at this agonizing juncture that Katarzyna realized the extent of Jakub's injuries. Emergency services promptly arrived at the scene, but tragically, Jakub was pronounced dead in the hospital around 10:30pm.
Katarzyna herself endured multiple severe injuries, including nine stab wounds, numerous facial fractures, chest injuries, a collapsed lung, and nerve and vascular damage. She underwent surgery later that same evening.