Crime
Seven Individuals Sentenced After Stealing Over £4 Million Worth of Vehicles in a 10-Month Spree
From 24th to 26th July 2023, Manchester Crown Square saw the sentencing of seven individuals who were part of an Organised Crime Group (OCG), facing a total of 299 separate indictments.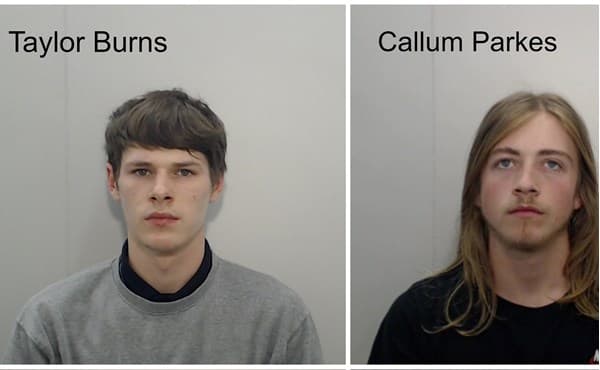 This OCG, consisting of eight members aged between 15 and 20, was responsible for a string of burglaries and thefts across Manchester, extending into Cheshire, which commenced in 2021.
Their modus operandi involved targeting residential properties to steal high-value cars on a large scale, often while the occupants were home and asleep upstairs.
After stealing the vehicles, the OCG used various methods to dispose of them, including changing license plates to cloned ones and dismantling undamaged, fully functional cars to sell as spare parts through 'chop shops.'
The sentences handed out were as follows:
Maliq Hutchinson-Khan (01/08/03): 31 months for 3 burglaries and 3 attempted burglaries, plus an additional 8 months for domestic violence assault, to be served consecutively.
Niall Ritchie (15/03/05): 3-year youth referral order for 8 burglaries and 4 attempted burglaries, along with 200 hours of unpaid work, a 3-month curfew, and no contact with co-defendants.
Taylor Burns (18/07/04): 28 months for 3 burglaries, 1 aggravated taking without consent, and 1 charge of allowing himself to be carried in a stolen vehicle, with a total offending value of £153,000.
Callum Parkes (16/09/03): 40 months for 5 burglaries and 23 counts of handling stolen goods, with a total offending value of £600,000.
A 16-year-old boy: Sentenced for 13 burglaries, 5 attempted burglaries, 4 thefts from vehicles at Manchester Airport, and 2 driving offences, amounting to a total offending value of £512,000. He received a 3-year youth rehabilitation order, 180 days of activity requirement, a 3-month curfew, no contact with co-defendants, and a 12-month driving disqualification.
A 17-year-old boy: Sentenced for 12 burglaries, 3 attempted burglaries, 3 charges of handling stolen goods, and 1 count of criminal damage, totalling £804,000 in offending value.
Another 17-year-old boy: 24 months detention and training order for 3 burglaries, 19 thefts of motor vehicles, 19 counts of handling stolen goods, and 1 dangerous driving offence for 15 months. He also needs to take an extended driving test. His total offending value was £1.2 million.
An additional 16-year-old boy awaits sentencing at the youth court on Monday, 7th August 2023.
During the court proceedings, victim personal statements were read out, reflecting the significant impact on members of the public affected by these crimes. Among them were:
A man working as an advanced practitioner in the NHS, who faced difficulties commuting to a busy intensive care unit.
A woman unable to sleep in her bed since last September.
A young woman experiencing trauma and anxiety after the burglary, resulting in physiotherapy and treatment for cluster headaches.
A woman whose father was living with her and receiving palliative care at the time of the burglary, causing fear for his safety, and he sadly passed away a few days later.
A family forced to move from their home due to the profound effect on their autistic and registered disabled daughter.
A young woman scheduled for a surgical procedure after experiencing a miscarriage, with her car stolen on the same day, leaving her to travel to the hospital via public transport.