Tameside
Say Hello at our Children's Services Roadshow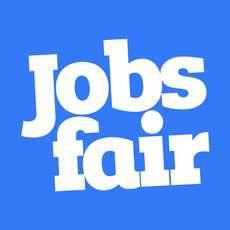 VENUES around the borough will host Tameside Council's Children's Services Roadshow over the summer to help reach families with information, advice and some fabulous giveaways.
Staff will be on-hand to talk about local Family Hubs, which are based in Ashton, Stalybridge, Droylsden and Hyde, as well as the range of support on offer around the borough for 0-19-year-olds, and up to 25-years-old with SEND.
With lots of free activities taking place at the Family Hubs each week, it's a brilliant opportunity for parents, carers and families to get to know more about what's on offer. You can also find out about the fantastic network of support groups that are accessible by speaking to the helpful team.
Tameside Council Deputy Executive Leader, Councillor Bill Fairfoull, said: "It's really important that we make sure families know about resources available across Tameside to give their children the best opportunities. Family Hubs offer a wealth of information and activities for all ages and are free for families to attend. I hope we can reach more and more people during our Children's Services roadshow and support as many of our local children as possible."
The team were recently in Hattersley at the Tameside Rocks event which saw children enjoy inflatables, outdoor games, music and face painting, as well as tasty food and drinks, as part of the Holiday Activities and Food (HAF) programme from Tameside Council and government funding.
The Children's Services roadshow will continue over the summer and will be visiting events over the coming weeks.
Tuesday 8 August, 1pm-2.30pm – Theatre in the Park, Hyde Park
Tuesday 15 August, 1pm-2.30pm – Theatre in the Park, King George V Playing Field, Ashton
Thursday 24 August, 1pm-2.30pm – Theatre in the Park, Ryecroft Hall Park, Audenshaw