Trafford
'Receiving the best service possible.' Bosses hail review which will strengthen partnership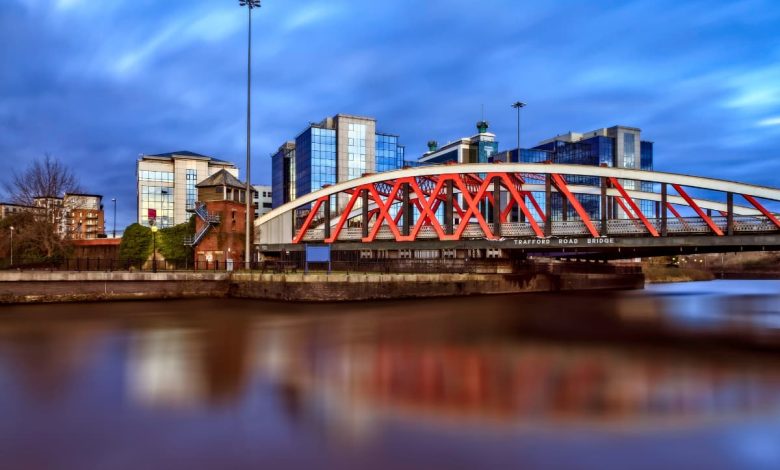 A review to deliver better services for residents has been hailed by bosses in Trafford.
Trafford Council presented a seven-year review into the collaboration with Amey to the Council's Executive on Monday.
The review into One Trafford Partnership (OTP) will help improve waste collection services, deliver better customer service, improve efficiency and identify additional income.
Cllr Tom Ross, leader of Trafford Council, said:
"This review strengthens our partnership. By working together, residents can get better services and an improved customer experience.

"From a slow start, we have worked together to make sustained improvements – particularly to waste collections – and our combined efforts are paying dividends.

"I'm looking forward to a fruitful partnership, particularly over a renewed focus on improving the environment so everyone can enjoy our borough."
Peter Anderson, Managing Director at Amey, said: "Using the insights gathered during our seven-year partnership, we continually introduce improvements to our service delivery, from decarbonising our vehicles to delivering over 400 proactive highways capital schemes which have transformed journeys for local people.  
"Working collaboratively with the Council, we have welcomed the opportunity to combine our knowledge to identify further areas for improvement. We will be using digital solutions to improve efficiency and introducing new ways of working which reduce our environmental impact. Our Trafford team strive to make sure local communities benefit from our services, and we are delighted to continue our partnership with the Council for another seven years."
Innovations have already been introduced by Amey, including street lighting that uses solar energy to deliver improved lighting at a reduced cost. Meanwhile, the £110,000 transformation of Lostock Park is a joint project between The Veolia Environmental Trust, The Friends of Lostock Park and OTP, showing OTP's ability to identify extra revenue streams to deliver better service.
The One Trafford Partnership was signed in 2015 and delivers commercial and domestic waste collections, street cleaning, grounds maintenance, highways services, bridges, road safety, street lighting and furniture, and drainage.
Cllr Ross added:
"I'm also pleased that we have strengthened our governance arrangements to make sure residents receive the best service possible. We will continue working to our vision of making Trafford a place where all our residents, businesses and communities prosper."