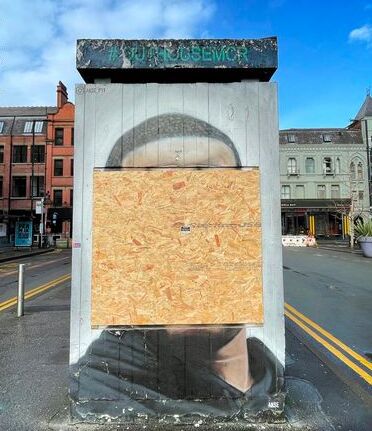 George Floy Mural has been defaced the second time with graffiti in Northern Quarter. The famous painting which was made by Akse was covered twice as a part of a racist attack.
Last year, the mural was made by street artist Akse after the tragedic death of George Floy in the USA. Since last year, the image of George Floy has become a representation of a worldwide campaign against racism.
George Floy Mural is a symbol of the "black lives matter" movement and is located in Stevenson Square, has been attacked twice. Last summer, a masked person sprayed 'n****r' to the face of George Floy. This time, the face of George Floy was painted and a person sprayed a big "N".
No one has been arrested, yet. Police officers are appealing any information and any clear CCTV images. The artwork was covered temporarily to prevent further graffiti and to prevent emotional damage to communities.
Councillor Jon-Connor said "We will not tolerate it and the Council will repair the memorial working with the artist. We'll be working to review CCTV footage and any leads will be followed to find the culprit. "
Hel also talked about racism in Greater Manchester and said: "Racism has no place in Manchester. This does not represent Manchester or Mancunians. Whoever did this has achieved nothing."