Wigan
Putting people at the heart of digital technology for Digitober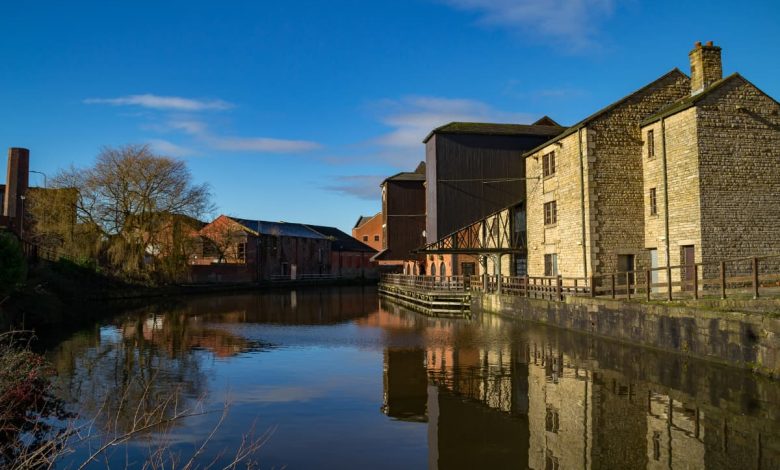 By Councillor Nazia Rehman, Portfolio holder for finance, resources and transformation 
Digital technology has made our lives better connected and more exciting.
But for people who are not online or do not have the skills the digital world can be confusing and even isolating.
Which is why at Wigan Council we put people at the heart of digital technology.
As we enter Digitober (external link) and celebrate all things digital in Greater Manchester, it is worth recognising the huge amount of work we do in Wigan borough to help everyone have access to digital.
Digital inclusion – ensuring that all members of our community have equal access to digital technologies and the skills necessary to participate fully – is one of our key priorities at Wigan Council. 
To support digital inclusion we have a raft of free and accessible activities.
This includes 'TechMate tea parties' which are run by volunteers and residents can attend for free.
People use their new skills learned at the tea parties to look and apply for jobs,  use video calls for the first time, seek health advice remotely and improve their communication skills which helps reduce isolation.
In July we held 13 TechMate tea parties and had 101 residents attend and we have 88 brilliant active TechMate volunteers.
We have a tablet lending library with 100 fully data enabled tablets available from our libraries and a device bank, thanks to the Good Things Foundation, of 17 laptops and five tablets with free data to help people most in need get online.
We also have been supported by GM Databank to help tackle data poverty with the provision of free sims and mobile data to residents. 
Our superb Digital Inclusion Team are working within our sheltered accommodation schemes to help residents with digital skills.
On top of all this we have a thriving Digital Communities Partnership made up of local businesses, voluntary and community organisations, charities and services who do digital inclusion work.
The partnership meets regularly to discuss successes, challenges and barriers to digital inclusion and works to solve them together.
Our flagship event for Digitober is our Digital Festival Day at Wigan Library on 14th October.
This will include retro gaming, digital art, coding club, VR experience and our TechMates will be on hand.
So if you or someone you know would like extra support to get online please get in touch or ask at one of our libraries.
As we have experienced through all our digital inclusion work in Wigan borough so far, gaining confidence and new skills in digital technology can certainly make the world a less confusing place – and can actually be truly life changing.