Trafford
Public invited to have their say on new active neighbourhoods proposals in Urmston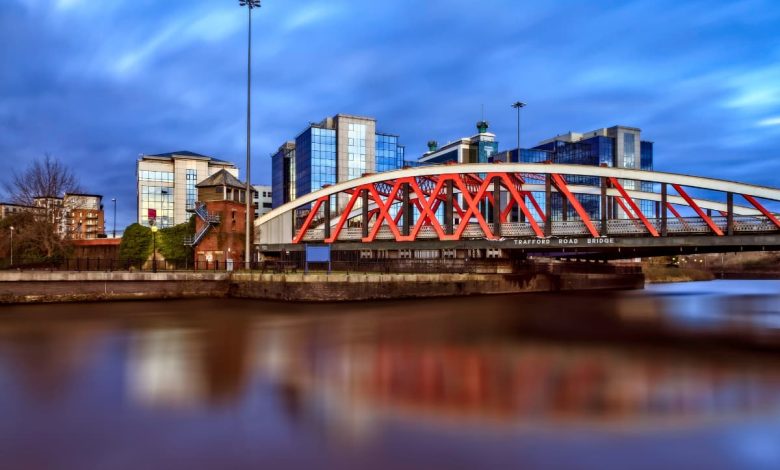 One Trafford Partnership has shared updated plans for pedestrian and community friendly streets in and around the Flixton West and Davyhulme parts of Urmston.
The proposals also aim to cut down on dangerous rat running, illegal parking and to support of local initiatives such as school streets.  
This work forms part of Trafford Council's priorities to encourage to make walking, wheeling, and cycling both practical and pleasant options for everyday journeys as safe alternatives within the area. Funding to support this initiative comes from the Mayor's Challenge Fund (MCF) which aims enhance the quality of the cycling and walking infrastructure across Greater Manchester.
The partnership is committed to involving local stakeholders to shape these evolving plans, and this is an invitation to the community to provide its input on the proposals and also to assess local interest for an initial trial period to temporarily test out or amend the proposals.
 There are information events in each area. 
Flixton West
Monday 16 October 4pm-7pm – St Monica's School, Woodsend Rd S, Flixton, Urmston, Manchester M41 6QB
Tuesday 17 October 9am-11am – Flixton House, Flixton Rd, Urmston, Manchester M41 5GJ      
Davyhulme  
Wednesday 18 October 4pm-7pm – Davyhulme Primary School,  Canterbury Rd, Urmston, Manchester M41 0RX
Thursday 19 October 9am-11am – Hartford Community Centre, Canterbury Rd, Urmston, Manchester M41 0RX 
At these drop ins visitors can out more from project team members, offer feedback on the proposals and understand the potential scheme benefits.  Alternatively, copies of the current proposal will be made available to view at the Woodsend and Urmston Libraries where local stakeholders will be able to complete and submit a paper copy of the consultation survey. 
Trafford Council's website also provide additional information on  and/or to complete the online consultation survey on
Councillor Aidan Williams, Trafford Council's Executive Member for Climate Change, said: "Our proposals for Urmston wish to explore how making walking and cycling much easier will allow Urmston's residents and businesses to connect to other cycling and walking routes. Children would also benefit from less traffic and be much safer when playing outside.   
'I would urge anyone with an interest to see us in person at the drop in event or visit the website to find out more and have their say".