Oldham
Operation takes unroadworthy taxis off the road
A cabbie was arrested for drug driving during a recent enforcement operation aimed at making sure taxis and drivers operating in the borough are safe.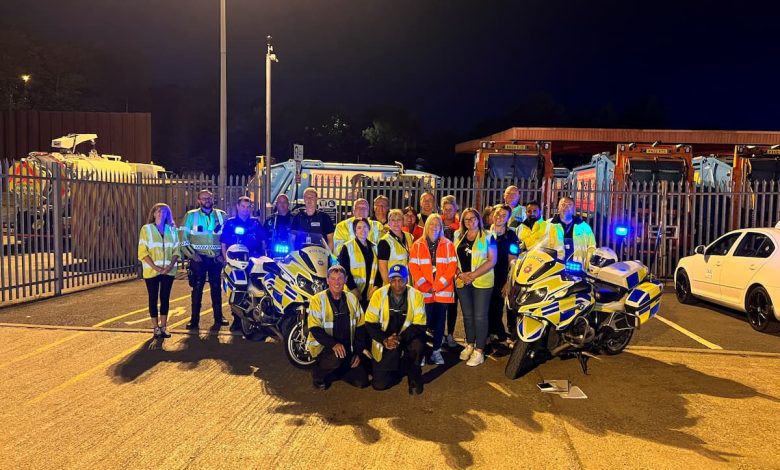 Licensing officers from Oldham Council, joined colleagues from the Greater Manchester Police Traffic unit, the Driver and Vehicle Standards Agency (DVSA) and the Department for Work and Pensions on the night of action.
Officers from the City of Wolverhampton Council also took part because a number of private hire vehicles licensed in the Midlands are known to trade in Oldham, and surrounding towns.
In total, 26 private hire and hackney vehicles were pulled over by officers and taken to the council's Moorhey Street depot so they could be checked over by trained mechanics to see if they were safe and roadworthy.
Of the vehicles stopped, 13 were immediately taken off the road for a variety of reasons, including cracked windscreens, balding tyres and faulty lights.
Of the 17 vehicles checked that had Oldham plates, five were taken off the road. Eight of the nine City of Wolverhampton licenced vehicles were found to have faults.
The cars cannot be used to pick up passengers until the faults have been fixed.
Licensing staff also carried out checks on the drivers to ensure all their paperwork was in order.
The arrested cabbie, whose hackney carriage driver licence had expired days before, now faces losing his licences all together and gaining a criminal record.
Councillor Elaine Taylor, Deputy Leader of Oldham Council and Cabinet Member for Housing and Licensing, said: "Taxi drivers provide a great local service.
"A lot of people rely on them every day and they are a huge support to the night time economy.
"However, no one should be driving who isn't licensed or is unsafe to get behind the wheel. They are potentially putting the lives of their passengers, other road users and pedestrians at risk.
"The same goes for their vehicle. If they aren't up to standard, then they should not be on the road.
"We'll continue to work with the trade and take action to ensure drivers and taxis that operate in Oldham are safe."
Councillor Craig Collingswood, City of Wolverhampton Council Cabinet Member for Environment and Climate Change, said: "Public Safety is of paramount importance to us.
"Partnership working with our Licensing colleagues and other agencies shows our commitment to upholding our responsibilities; we expect drivers and vehicles licensed by us to always maintain the highest standards. This is irrespective of the administrative boundary within which they are operating at any particular time.
"City of Wolverhampton Council takes its enforcement responsibilities seriously and our officers are out across the country, every Friday and Saturday night, working to protect the public."