Crime
Operation Falcon: Three Men Arrested and £100K Seized in Suspected Criminal Enterprise in Cheetham Hill
In an assertive move, the Greater Manchester Police's (GMP) Money Laundering Team and Economic Crime Unit (ECU) led a proactive investigation targeting a suspected money laundering operation in Cheetham Hill.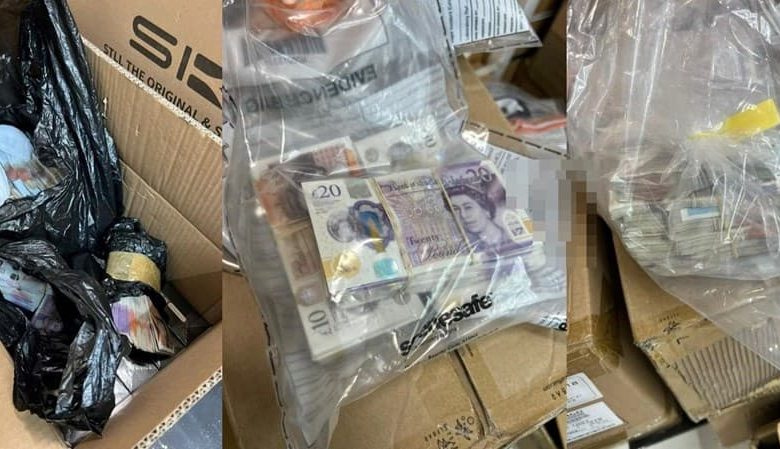 Today, on 28th July 2023, the combined efforts of Operation Falcon resulted in the arrest of three males at premises suspected of holding criminal proceeds. The apprehended individuals were taken into police custody for further questioning.
The operation centred around a Vape Shop situated on Moulton Street in the Cheetham Hill area of Greater Manchester.
Operation Falcon received valuable support from GMP's Operation Vulcan team, which operates within Cheetham Hill and vigorously combats organized crime in the locality. The Operation Vulcan officers were eager to assist with the arrests and the search.
During the operation, a substantial amount of cash was recovered from a safe, estimated to be around £100,000, which was subsequently seized as suspected criminal property.
Detective Inspector James Coles, representing GMP's Economic Crime Unit, lauded the collaborative efforts of different teams within Greater Manchester Police. The success of today's operation exemplifies the effectiveness of such joint enforcement efforts.