National
One of the most expensive properties in the North West
You must pay a mere £12.5 million if you want to have the Cogshall Hall estate in Cheshire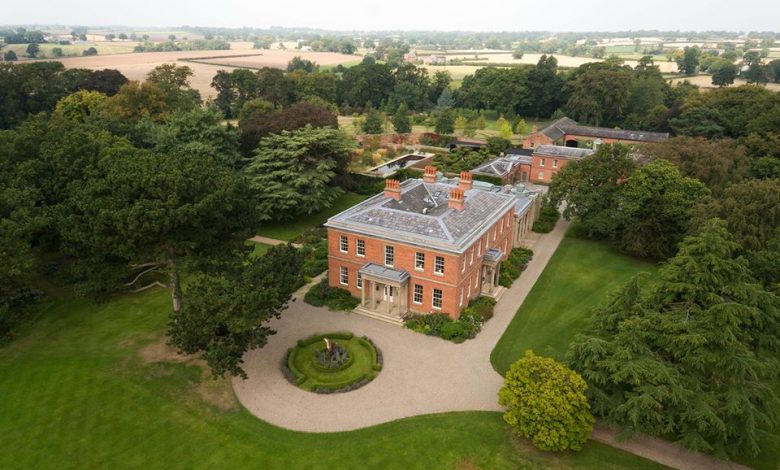 The Georgian mansion is one of the most expensive properties in the North West, and it can be the most beautiful dream for lottery winners.
According to the property website Rightmove, the property is the most expensive on the property market in the region, now.
You have to be very rich to buy the mansion and pay for the vast estate's upkeep, and it is defined by the expensive and desirable houses nationwide.
It has been trying to be sold and has been on the market since September 2019.

The location of the mansion is on the edge of a pretty village, a lush green field surrounds it, and also there is a long walking trail.
The mansion was built in 1830 by Peter Jackson, a wealthy landowner. It was built by Flemish bond brick and Derbyshire gritstone dressings, and a rear wing was added in the 20th century.
The country house is described by Historic England "circa 1830, Flemish bond red-brown brick, grey slate hipped roof, two stories, rectangular. Five windows to entrance front; seven to right face; five to left face", and one more kitchen, flat-roofed, was added in the 20th century.

"Good plaster cornices with floral, foliar and fruit motifs" are the definition of the principal rooms.
When a general evaluation is made, the property is a "good and complete example of a late Georgian country house."
So, who is the owner?
There isn't enough information about who owns the mansion now.
But it is known that a significant renovation is made in 2004, including restoration of the building and the gardens.
Another and second part of development began in 2012.

Knight Frank describes which sells some of the most expensive and spectacular houses, the property as "the quintessential English country house in the middle of about 100 acres of parkland and farmland at the end of a long driveway."
"This, combined with the large casement sash windows, makes the house very light and airy."
"The current owners have undertaken an extensive sympathetic scheme of renovation and restoration to bring the Hall back to its former glory, sensitively restoring the wonderful period features that adorn the interiors, whilst seamlessly adding the latest 21st-century fittings such as surround sound and Lutron lighting."

There is also a second house with a party room, office, cottage with three bedrooms, and guest accommodation.
There is only 40 km between Chester, Manchester, and Liverpool, and both airports are a half-hour commute away.