Oldham
Oldham Council to launch £3m cost-of-living package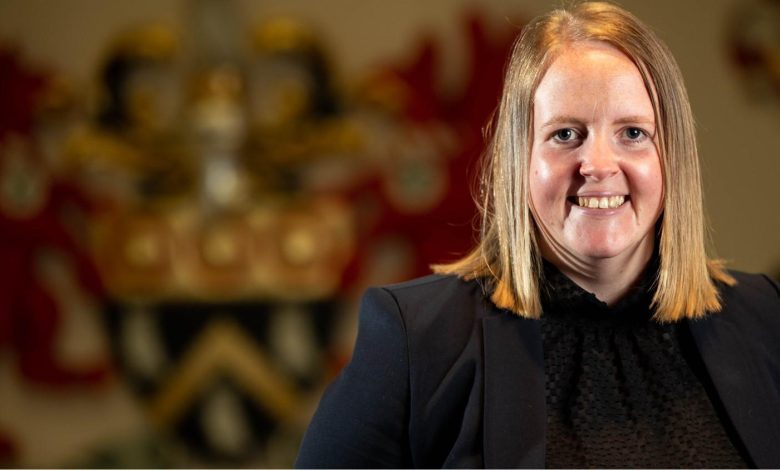 More than £3 million is set to be invested by Oldham Council to help Oldhamers through the Cost of Living crisis, it was announced today.
In what is thought to be one of the biggest packages of support offered by any council in the country, the new Cost of Living strategy includes funding for energy, food and childcare, as well as extending the range of existing support available such as the Citizens' Advice service and community engagement teams, who go door-to-door checking on people's welfare.
The programme will also provide funding for Oldham Foodbank, and fund "warm banks" across the borough – spaces for residents to go if they are struggling to heat their homes.
As well as offering crucial support for those in crisis, the scheme will also focus on making sure people are receiving all the income they are entitled to. There is currently a huge £13bn in unclaimed benefits nationally and more than £6m unclaimed pension credits in Oldham. Last year, the Council's Welfare Rights advisors helped residents claim more than £1.8m in benefits they were entitled to and not claiming – and now they'll be able to help even more.
Amanda Chadderton, Oldham Council Leader said: "We know how tough things are for many Oldhamers right now, and sadly it looks as if things could get even harder this winter. The Cost of Living crisis is affecting everyone. But we are here to help – with £3m of new council funding to help all those that need it.
"We wanted to act quickly, ahead of any announcement from the Government on the national support they plan to put in place, as we know many people in Oldham simply cannot afford to wait for Government to act. This extra £3m will have a huge impact on people's lives – providing practical support with things such as housing, childcare and energy costs, while also putting more money in people's pockets to help them stay afloat.
"Spending this money now, where it is desperately needed, will create savings further down the line for the council and other public services, by providing a safety net to stop people plunging into crisis.
"Tackling the Cost of Living crisis is one of my absolute top priorities as Leader of the Council. I pledged when I became Leader that I would do all I can to help Oldhamers in these most difficult of times – and today I'm doing just that.
"Following on from our Cost of Living summit in July, and declaring a Cost of Living emergency at our last council  earlier this month, today a huge response package is being announced to match the scale of the issues people are facing – all before Government has acted."
Energy, food and fuel prices are just some of the areas where costs continue to rise steeply, with inflation reaching almost 10% – the highest rate in over 40 years.
"This is why we will be doubling our support of our Warmer Homes Scheme and investing more than £450k of additional grants to support rising energy costs, as well as childcare and food costs.
Warmer Homes provides support for older people covering fuel vouchers, boiler replacements and property repairs. So far this year they've helped support around 10,000 people through their schemes. This means a new £420,000 investment could potentially double that number or more over the course of winter into next year.
The Cost of Living strategy is set to be approved at an Oldham Council meeting this afternoon (Wednesday 21 September). The proposed £3m support package will fund:
Doubling the size of the Warm Homes Oldham programme, providing more grants and support to residents, covering fuel vouchers, boiler replacements and property repairs for older people.
Establishing warm banks across Oldham to provide people with safe, judgement free areas to keep warm.
Investing £600k in our community engagement team who go out into Oldham every week to speak to people and help them access support and benefits they're entitled to.
Increasing Citizens Advice Bureau (CAB) sessions in every district every week
Increasing staffing in the council's helpline and providing additional staff for face-to-face surgeries in districts
Extending the support offered by Oldham's libraries, including expanding the tablet lending scheme and providing additional support with digital skills.
Working with all Oldham's primary and secondary schools to help them support children in financial hardship, including reducing the financial costs associated with attending and participating in all aspects of school life.
Providing additional emergency support through community groups to support people with food, energy and other essentials.
Promoting all the financial, practical and health help available to residents with a support booklet delivered to every household in Oldham.
Providing over £450k of additional grants to support childcare, housing and rising energy costs.
Investing £45k into key support organisations such as Oldham Foodbank so they can continue to help those in need
Providing additional emergency support through Oldham's Voluntary, Community, Faith and Social Enterprise sector to support communities with food, energy and other essentials.
Cllr Chadderton added: "I know there's a Government announcement due on Friday where they will be revealing what further financial support they'll be offering the country. We will welcome more support and hope it's enough to get people through this crisis.
"However, we can't – and won't – sit by and wait to see what comes out. Once the Government makes clear what they're offering we'll analyse how it will help Oldham and look at how we can fill in any gaps. And as the Greater Manchester lead for the regional Cost of Living response, I will continue to lobby the Government to do more."
Those who need help should visit www.oldham.gov.uk/wecanhelp to get guidance on areas such as welfare support, heating homes, food, mental health and more. For financial advice, the council's money advice tool is available online which covers a range of guidance including what to do if you have no money or mounting debt.
Residents who need assistance can always call the Oldham Helpline: 0161 770 7007 (9am – 5pm on weekdays)
If you're in a position to help others, then please consider donating to the Oldham Foodbank.