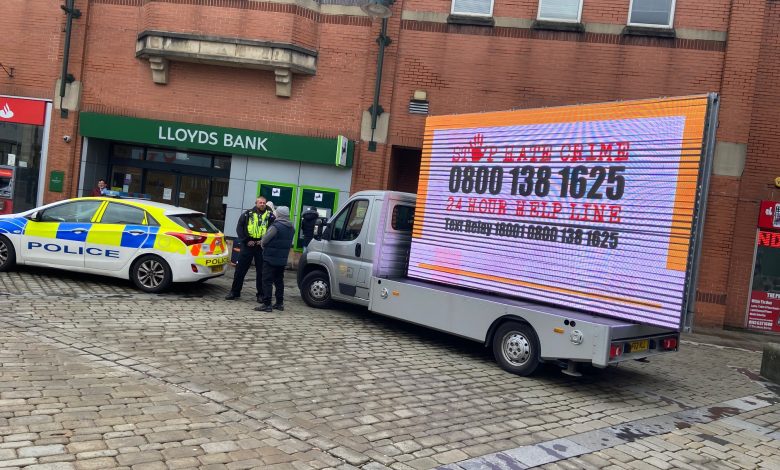 Victims and witnesses of hate crime across Oldham are being urged to come forward and report incidents they may have been affected by.
This message comes during the start of National Hate Crime Awareness Week (9-16 October), as Oldham Council works to highlight the issues raised.
Sadly, we know hate exists in society, and that most hate crimes go unreported, meaning many people are suffering in silence.
Latest national figures show a 26 per cent increase in recorded hate crimes across England and Wales for 2021/22 – the biggest percentage increase in hate crimes since the year ending March 2017, when there was a 29 per cent rise.
That is why we are encouraging all those affected to come forward – no matter how small or trivial you think the incident might be, as reporting a hate crime makes a much bigger difference than people think.
If you tell us what is happening, different agencies such as the police, the local authority, charities, and housing providers, can get you the support you need, and we can also act against those involved.
Leader of Oldham, Councillor Amanda Chadderton, said: "Hate crime will not be tolerated in Oldham and we, as a local authority, are committed to tackling this issue head-on.
"That is why I want to appeal to residents directly – particularly people who may be reading this as a victim of hate already – by saying we are here to help, and you do not need to go through this on your own.
"We and other organisations, including the police, will get you the support you need. We all have the right to go about our lives without the fear of being abused, threatened, or attacked just because of who we are."
Throughout this week, the council will also be running a campaign to spread important messages around hate crime.
Greater Manchester Police will also be popping up at sites across the borough to engage with local residents.
Hate crime is an act of violence or hostility that is directed at a person or group because of who they are or what they think they are, and it can come in many different forms such as physical attacks, a threat of attack and verbal abuse or insults.
It is important to know that anyone can be affected by such incidents, so if you have been affected by a hate crime, even if you're unsure you have been a victim, call 999 in an emergency. In a non-emergency call 101 or go to a nearby police station and report it.
Extra support is available for people who wish not to contact the police or for those who need extra support.
This can be accessed at the Stop Hate Helpline – 0800 138 1625 – a free confidential 24-hour hate crime reporting service, or by visiting one of Oldham's various third-party reporting centres which are detailed on our website.