Football
Manchester United
Manchester United's transfer target has changed
Jadon Sancho is on Manchester United's transfer list this season. But it is not easy to agree with Borussia Dortmund.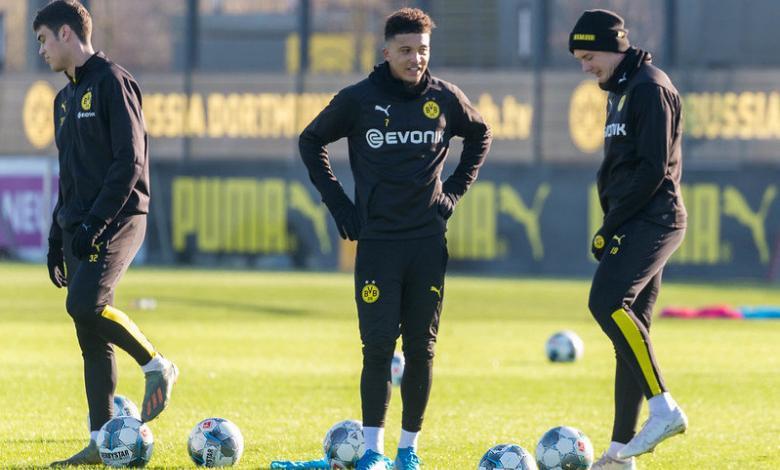 No clear date has yet been announced for the opening of the transfer period in England, but there are quite a few of the players Manchester United want to transfer. Club officials have said United have been touted as a potential target for various footballers but have had different goals for this season. Football authorities are of the view that United could have a transfer budget of € 300 million this season, while the coronavirus pandemic experienced at the club and in the country will not change that outcome.
Premier League clubs currently face a debt of £ 1 billion, according to a football finance report from Deloitte published on Thursday. Some of these may be salvaged, but this does not happen immediately. As United's vice-chairman Ed Woodward said last month, nothing will ever be the same.
The most important thing for clubs right now is that there is uncertainty. No one knows yet when match-day revenues will be the same, what damage it will do to the company and sponsorship market, how broadcast deals will be done and how a second wave of COVID-19s will impact next season.
According to the Spanish media, the idea that they would consider an offer of over 89 million pounds for Barcelona football player 17-year-old Ansu Fati is not fully synchronized with the modern reality this summer, and the club is considering this transfer.
Jadon Sancho and Jack Grealish are Manchester United's priority targets in the long term. But making those two transfers and buying them won't be easy. Even transferring just one can be seen as a success. Both Borussia Dortmund and Aston Villa are determined to keep these key footballers in their possession. The way the last 10 games in the Premier League have gone will affect that decision.
During the transfer period, the clubs decide primarily according to their own situation. Important for British football, Sancho is one of the favorite stars of the transfer market this season. The transfer war between the two teams seems to continue.
When the date for the Transfer period is set and the lockdown ends across Europe, many clubs ' transfer lists and targets will be clearer, but all clubs, including United, will make some difficult decisions in the coming months.