Events
Manchester Day on Holiday: A Jam-Packed Celebration of Fun and Festivities
Get ready to pack your bags and join in the excitement as Manchester Day on Holiday sets off this Saturday, 29th July. The city will be buzzing with a plethora of immersive activities, guaranteeing an action-packed day for all residents in the heart of Manchester.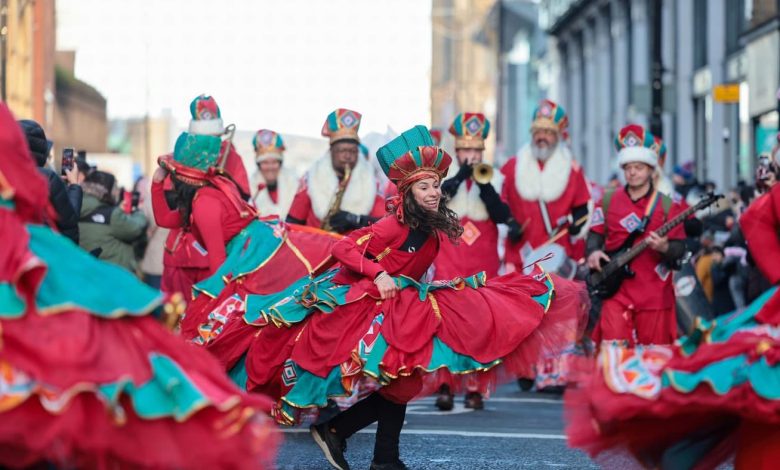 From 12 pm to 6 pm, Deansgate will undergo a magical transformation into a seaside paradise, boasting a Helter-skelter, a Venetian Gondola, captivating sand sculptures, and even a mock passport control for added fun. The holiday celebrations will revolve around Deansgate, where a main stage will showcase vibrant and upbeat performances from local artists, making it the perfect spot for an afternoon boogie.
St Ann's Square invites residents to unwind in deckchairs while indulging in the blissful ambiance of Opera classics, Indian brass music, and salsa dancing, all set to put everyone in the Holiday mood.
Venture into the Animal Kingdom on New Cathedral Street, where the street will turn into a thrilling jungle safari, filled with lions, orangutans, kangaroos, and even a hippopotamus. Prepare to be captivated by street performers and artists bringing the zoo to life.
Market Street will host a craft market, offering an array of locally sourced goods, ranging from homemade bakes and candles to books and delightful honey from Manchester Markets.
Feel the rhythm and dance your heart out at the dance floor on St Mary's Gate, featuring a mix of Lithuanian dance and Bhangra. Join in the groove as we open the floor to all dance enthusiasts, both professionals and amateurs alike.
Exchange Street and Exchange Square will be brimming with creativity, offering various engaging and educational activities for families. From face painting to tie-dying and seed planting, the options for creative expression are endless.
Budding cyclists should head to St Peter's Square to test out top-of-the-range balance bikes, participate in bike repairs, and experience the city's new e-cargo bikes.
As the day draws to a close, be sure to head to Cathedral Gardens and witness over 250 firefighters competing in a thrilling 6-minute race to find the UK's Fittest Firefighter.
From 6 pm to 9 pm, the festivities will continue at Stevenson Square in the Northern Quarter. The vibrant streets will come alive with dancers and drummers, immersed in futuristic funk. The evening's entertainment will reach its climax around 8.45 pm when various groups gather in Stevenson Square for an adrenaline-fueled drum-off.
Come one, come all, and be part of the unforgettable Manchester Day on Holiday experience!