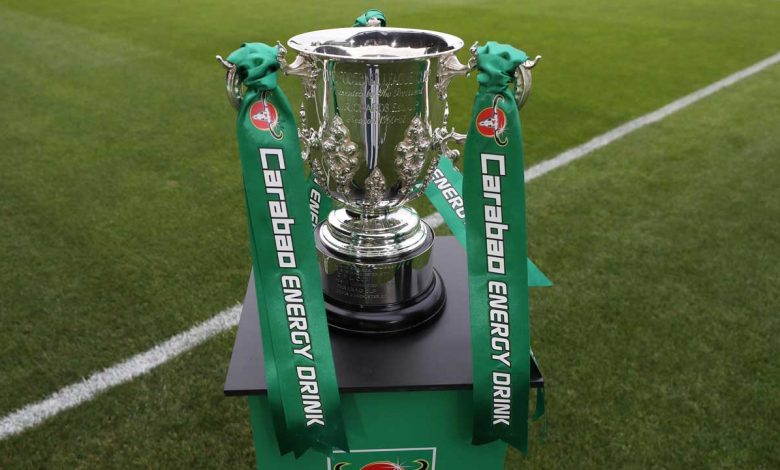 Know your opponent
 Manchester United will face Luton Town in the third round of the Carabao Cup.
The Hatters beat Reading 1-0 in the previous round for the chance to face the Reds.
Long layoff
 It's been quite a while since these teams have faced each other.
Their head-to-head record goes back to the days when the top flight wasn't known as the Premier League.
Luton Town last played in the top league back in 1991-92 and has struggled to even come close to returning to the top flight.
At one point they were in the fifth-tier Conference Premier League in 2009-10.
The last meeting between these clubs was in April, 1992 in a 1-1 draw.
Overall United have won 28 of the 39 matches between the teams, the last victory for Luton came on March 14, 1987 when they upset the Reds 2-1.
Streaks
 Both Man United and Luton Town are riding impressive winning streaks heading into this match.
United ended the last EPL campaign on a 14-match unbeaten run.
Luton Town have not lost in their last eight competitive fixtures with goals in every one of those games.
How they match up
 Nathan Jones' squad is relatively unknown and that could play in their favour for what on paper seems like a mismatch.
James Collins is the team's main threat up front with 14 goals last season.
Pelley Ruddock and Luke Bradley will be relied on heavily in midfield.
This could be a game where Ole Gunnar Solskjaer rests his top players but expect to see newcomer Donny van de Beek as the main man in the middle.
Former United Academy player Ryan Tunnicliffe will relish the opportunity to face his old team.
Tunnicliffe made two first-team appearance for United before transferring to Fullham in January, 2014.
The Englishman will remember some of Man United's stars having played in the same FA Youth Cup-winning side as Paul Pogba and Jesse Lingard in 2011.
Whether or not United's big three of Martial, Greenwood and Rashford play, containing the Reds potent offence will be a challenge for Luton.
Sonny Bradley and the rest of the Luton back four should have their hands full for 90 minutes.
What you need to know
 This third-round match will take place at Kenilworth Road on Tuesday, September 22 with the kick-off slated for 7:45pm.
The game will be played three days after United's opening EPL fixture with Crystal Palace on September 19.
Manchester United is third when it comes to all-time Carabao Cup wins having five previous trophies.
Their last triumph was in 2016-17.
Luton Town's only League Cup victory came in 1987-88. (JSL)