Crime
Police
Man Receives Over 10-Year Sentence for Attempted Rape and Assault of Elderly Woman at Oldham Care Home
In the early hours of Sunday, 1st January 2023, authorities received distressing reports of a man carrying a knife at an Oldham Care home. Swiftly responding to the call, officers conducted a thorough search of the premises, ultimately apprehending the male suspect within the care home itself.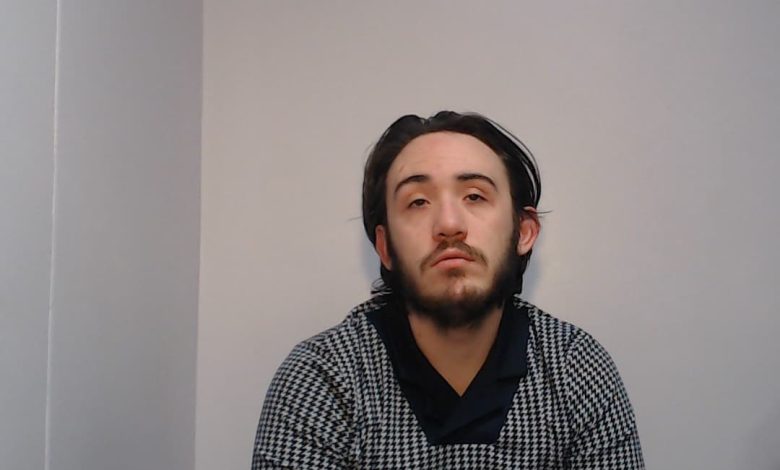 Investigations revealed that a 79-year-old woman had suffered a horrific sexual assault at the hands of the perpetrator, leading to his immediate arrest.
Following the incident, the victim was taken to Saint Marys Sexual Assault Referral Centre (SARC), where she received vital medical care and support, accompanied by assistance for her and her family from specialist officers and support services.
Extensive scrutiny of CCTV footage and forensic analysis of the victim's and suspect's body and clothing played a crucial role in identifying the suspect. His DNA was matched with existing data on a database, conclusively linking him to the crime.
Subsequently, on Monday, 2nd January 2023, Jake Astley (born on 2nd March 2001), who had no fixed abode, faced the following charges:
Knowingly trespassing on a premises with intent to commit a sexual offence.
Committing an offence with the intention of committing a sexual offence.
Assault.
Affray.
While awaiting trial, an additional charge of attempted rape was included in his indictment. During the proceedings, Astley pleaded guilty to the charge of attempted rape and assault.
Finally, on Monday, 31st July 2023, James Astley was handed a 14-year prison sentence (with a 25% credit for his plea, reducing the term to 10 ½ years) for the crime of attempted rape, along with an 18-month concurrent sentence for the assault.
Support and Assistance
For those who have experienced sexual assault or rape, we urge you not to suffer in silence. Report such incidents to the police by calling 101 or dialing 999 in an emergency. Additionally, you can provide information or report crimes on our website using the 'report' tool.
If you wish to report information anonymously, contact the independent charity Crimestoppers at 0800 555 111.
Numerous organizations and support agencies are available across Greater Manchester to provide help and support. For information on support services available to victims of rape and serious sexual assault, visit our support pages.
Support for Rape and Sexual Assault:
St. Mary's Sexual Assault Referral Centre – Manchester: Offers a comprehensive and coordinated response to victims of sexual assault, providing forensic medical examinations, practical and emotional support, as well as counseling services. Accessible 24/7 at 0161 276 6515.
Greater Manchester Rape Crisis: A confidential information, support, and counseling service run by women for women over 18 who have experienced rape or sexual abuse at any point in their lives. Call 0161 273 4500.
Survivors Manchester: Provides specialized, trauma-informed support to male victims in Greater Manchester who have faced sexual abuse, rape, or sexual exploitation. Call 0161 236 2182.