Altrincham
Crime
Police
Man jailed for 7 and a half years after 'terrifying burglary' of a young woman's home in Altrincham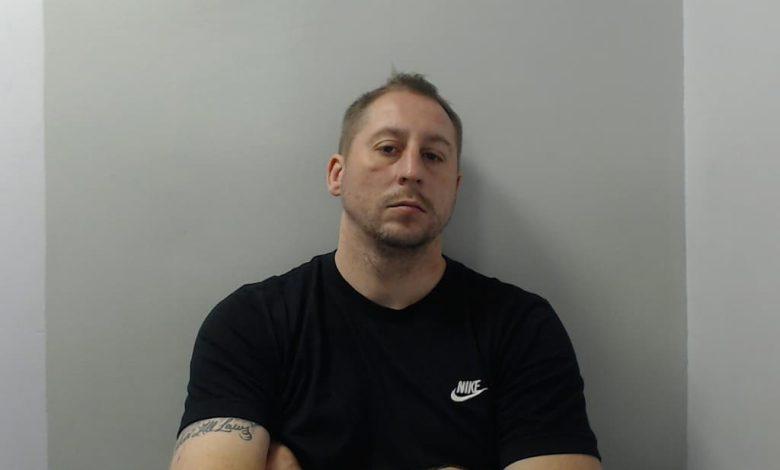 On Tuesday 26 September 2023, Jason Edwards (20/04/1987) of Marthall Drive, Sale, has been sentenced to a 7 and a half year custodial sentence and a further 5 years on licence after pleading guilty to aggravated burglary and possession of a bladed article.
The court heard how on the Sunday 14 August 2022, at around 2am, Edwards turned up to an address in the Lloyd Gardens area of Altrincham.
After knocking on the front door while brandishing a large meat cleaver, two women in their 20s who were staying at the address for the weekend visiting their friend, opened the door, before Edwards proceeded to push past them, forcing his way into the property.
He began to search every room while still carrying the weapon and shouting at the women. Edwards then left the property with the two victims calling the police.
The victim's friend, a woman in her 20s, who lived at the address, was still on a night out when she was alerted to Edwards being at her front door by a doorbell camera notification on her phone. Concerned for her friends, she also called the police.
Detective Sergeant Jacob Corrigan, of GMPs Trafford CID, said: " This was a disturbing and terrifying incident for the victims, who had returned home from enjoying a day out with friends, before being put through this ordeal, which understandably made them genuinely fear for their lives.I am pleased that Edwards has faced justice for his actions today and will be spending some time in prison, where he will be able to reflect upon his poor choices.GMP will not tolerate this type of violent crime and we will do all we can to make sure that anyone who thinks this behaviour is acceptable is punished by the law".