National
Joel and Lorna said goodbye!
The Joel and Lorna duo said goodbye to fans with the Heart North West Breakfast Show, which they held for the last time.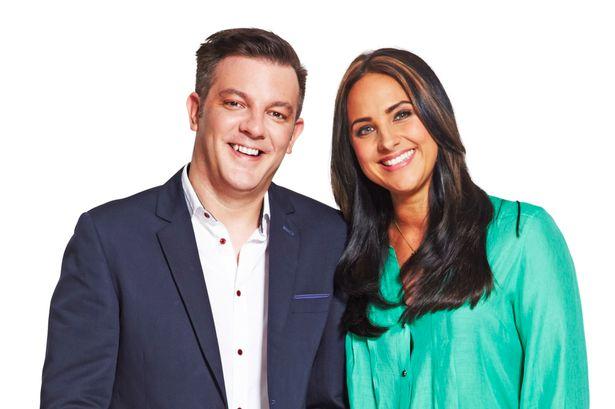 Popular radio duo Joel Ross and Lorna Bancroft woke up Manchester for the last time on the Heart North West breakfast show. The radio station suffered a major shake-up following this break-up.
Joel and Lorna have gained a huge fan base for the past five years with their hot northern pranks on the Heart Breakfast Show in the North West. But on Friday morning, their final emotional farewell at the radio station left fans very upset. Monday 3 June, heart's owners, Global Radio, introduced radical changes to its local stations across the UK, with a new National Heart Breakfast Show in place of local programmes. The new breakfast show will see Britain's Got Talent star Amanda Holden and the rest of the UK – and TV star Jamie Theakston become the new duo to wake up in Manchester.
The fans of the duo expressed their sadness after this separation through their posts on Twitter.
One of the fans, Sarah B. wrote: My 6-year-old boy said he would no longer listen to the radio. I am very sad. He said it will not be the same in the morning anymore.
On Friday was an emotional finale show for the popular couple, with Joel joking about who will cry first and Lorna talking about all the nice comments from fans sent out on Friday.
Joel, 41, and Lorna, 40, did not give details on what they would do after leaving Heart North West, but they both joked about what their new roles might be, with Joel saying that if the prime minister left the job, he would love to take on that task.
Lorna said to her partner Joel:" I will miss the most talented funny guy I've ever worked with".
Joel said after the show: "Thank you for spending a lot of time here. A new era begins after that."
The program team shared a video showing the duo's best moments in the past five years, with the caption, "Thanks for listening."
Broadcaster Global announced in March that it was replacing a number of local programmes on the UK radio network with national breakfast shows. The Rob Ellis show, which also meant the popular Manchester breakfast show, was replaced by a national show hosted by Roman Kemp which launched in April in the capital. Although the Rob Ellis team remains with Capital on the station's new driving time show.
Heart announced last month that their new breakfast team would be Amanda and Jamie. James Rea, heart's editor-in-chief, said at the time: "we are working hard behind the scenes to announce some big changes at heart.
"Amanda Holden is adding new energy to her new global Breakfast Show and we are so happy that she is now an individual of the Heart Family. Both Jamie and Amanda's humor ability and engaging personalities will certainly add joy to everyone's morning across the UK. 3 June Monday, we wish you success ahead of their first show. "