Coronavirus
Local News
It is still unknown how many people in Greater Manchester have been tested for Covid-19 and what the results of those tests are
According to officials, the data from the test results are still unclear and it is not known which patients were tested.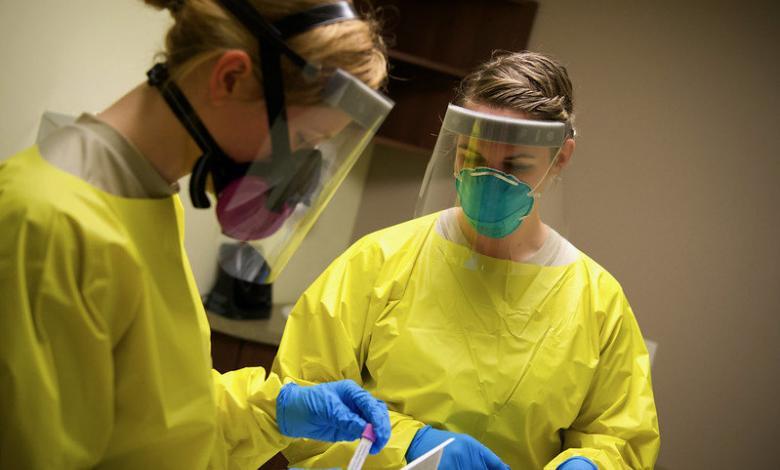 The people of Manchester still don't know how many tests have been carried out by the NHS trust and public health departments. Despite receiving warnings and complaints from local authorities to the government many times, there was still no result. The Public Health Council does not share that information.
While officials and politicians have not made any statements on this issue, some do not believe that this data is accurate. Some say the real problem is protecting that data. Only data comes from the Manchester Royal Infirmary and the Public Health Centre at Royal Oldham.
Not knowing the exact results of these tests is a big risk. Because in this uncertainty, coronavirus cannot be properly fought. One official said he still doesn't understand why private lab data wasn't shared, arguing that the mystery should go away.
"The results of the government and private lab tests don't match. We work entirely on luck. When treating a patient, we don't know if it's Covid-19. Since we treated without knowing the test results, we can't work in coordination."
MEN asked this question to the health ministry. According to the statement made on 14 May, it was said that regular data was shared and shared with all local health institutions. The Ministry of Health said they are still working on this issue and will find a solution in a short time. All data from the test programme is shared with all health organisation and local governments.
When asked about the data not available this week, it was said that the data in the weekly dashboard were sufficient and the tests with positive results were reported. It said the Department of health was actively developing a digital solution to enable it to access more data from its national testing program.
These missing data are related to tests conducted at privately run centres around Manchester Airport, Etihad and Greater Manchester and sent to Alderley Park and laboratories in Cheshire.
One of the local health figures said today they had been told they could 'get the data next week', but once we get to that data I'll confirm that.