Airport
Important Information for Travelers Departing from Manchester Airport Today
As holiday season thrives and our region's residents prepare to take flight from Manchester Airport, it's crucial to stay informed about the status of your journey.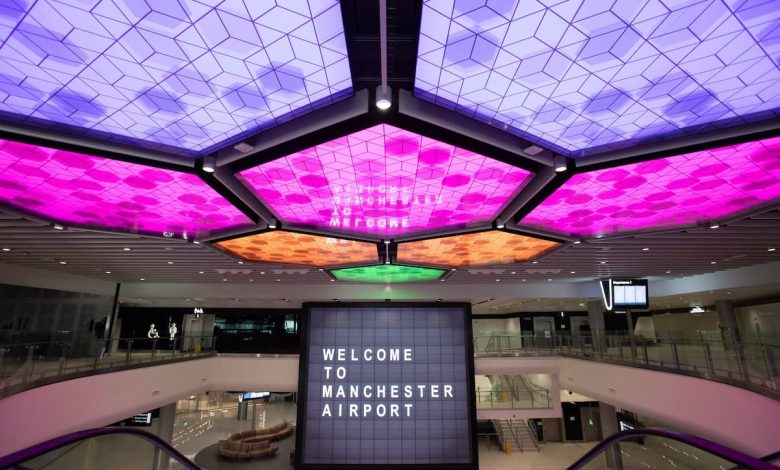 Remaining vigilant regarding flight updates is of utmost importance, as various factors can influence the scheduled departures, potentially causing delays or even cancellations. These delays may range from a mere few minutes to several hours, affecting your subsequent travel plans.
Moreover, in the unfortunate event of a flight cancellation, it becomes imperative to promptly contact your airline to make alternate arrangements or seek a refund. To assist you in this matter, we have diligently compiled a comprehensive list detailing all the flights that have been cancelled or delayed by over 30 minutes from Manchester Airport today, Saturday, July 15.
Cancelled Flights
Ryanair flight to Milan – departure 11.05 am
Ryanair flight to Bologna – departure 12.35 pm
Ryanair flight to Venice – departure 1 pm
British Airways flight to London – 4.50 pm
Delayed flights (by more than 30 minutes)
Aegean Airlines flight to Athens – 10.40 am now scheduled for 11.30 am
Easyjet flight to Jersey – 10.40 am now scheduled for 11.40 am
Lufthansa flight to Munich – 10.45 am now scheduled for 11.25 am
Turkish Airlines flight to Istanbul – 10.45 am now scheduled for 11.25 am
Singapore Airlines flight to Singapore – 11.15 am now scheduled for 11.55 am
easyJet flight to Amsterdam – 1 pm now scheduled for 3.30 pm
easyJet flight to Santorini – 1.45 pm now scheduled for 2.45 pm
easyJet flight to Tenerife – 2.40 pm now scheduled for 4.20 pm
Jet2 flight to Santorini – 5.05 pm now scheduled for 5.47 pm
easyJet flight to Amsterdam – 6 pm now scheduled for 7.20 pm
Jet2 flight to Alicante – 6.20 pm now scheduled for 7.20 pm