Trafford
Illegal tobacco sniffed out by Trafford's top dogs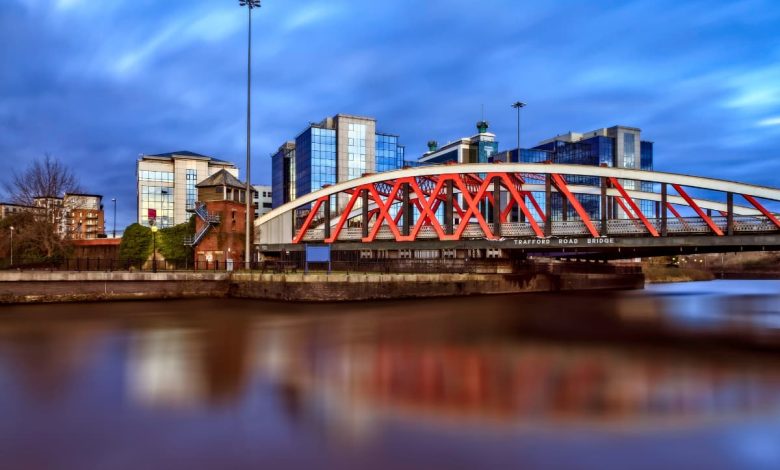 Sniffer dogs have uncovered large quantities of illegal tobacco at various shops in Trafford.
Police and Trafford Council's Trading Standards team have joined forces to reduce the supply and demand of illegal cigarettes and hand-rolling tobacco.
Specially trained sniffer dogs, provided by Wagtail UK, uncovered thousands of packets of illegal cigarettes and hand rolling tobacco which had been carefully concealed.
Officers targeted shops after receiving reports from the public. All items have now been confiscated and enforcement action including prosecution is being considered.
Richard Roe, Trafford Council's Corporate Director for Place, said:
"This is great work by our teams at the Council and the Police. Tobacco bought on the illegal market is likely to be the result of organised criminal activity with links to human trafficking, the drugs trade and loan sharks, bringing crime into our communities and exploiting vulnerable people.

"As well as its links to crime, we know illegal tobacco is how many children start smoking and cheaper prices undermine smokers' attempts to quit."
Enforcement officers are reminding retailers they are watching and will take action against those selling illegal tobacco.
Buyers are reminded of the harm their purchases cause to the local community.
Mr Roe said:
"We are working with partners across Greater Manchester to drive down the illegal trade and the market is declining but it is still a burden on our communities.

"When it comes to illegal tobacco, there really is no hiding place. These detection dogs can find tobacco and cigarettes even when they are hidden in the most unlikely places."
This enforcement activity took place under Operation CeCe, which is a National Trading Standards initiative in partnership with HMRC to tackle illegal tobacco.
Chief Inspector Darren Lomas from GMP Trafford division said:
"This seizure is a great example of the partnership work we do in this district and has sent a clear message that we will not tolerate the sale of illicit products that put the safety of our communities at risk.

"As a force, Greater Manchester Police are committed to making communities safer and better places to live and work, and we will always work closely with community members to ensure we achieve this.

"If you have any concerns about the illegal supply of tobacco in your community, please contact us so we can act on this information."
The sale of illegal tobacco can be reported anonymously to Crimestoppers on 0800 555 111, through the Live Chat function on the website www.gmp.police.uk or at www.keep-it-out.co.uk.