Coronavirus
IKEA opened 19 stores; customers queued and waited for hours
Thousands of customers lined up in front of IKEA, which reopened 19 stores in England and Northern Ireland on Monday, which closed due to coronavirus measures.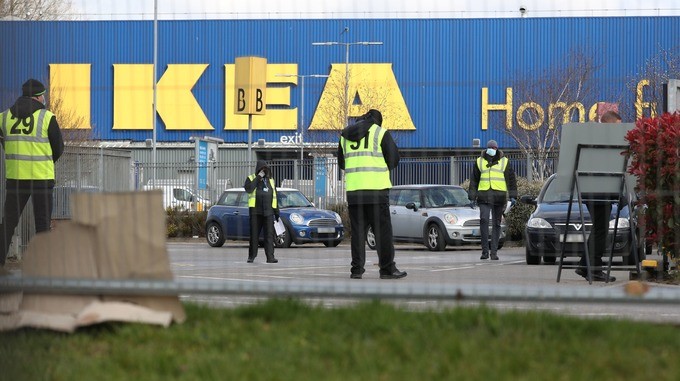 Store officials announced that only 1 adult and 1 child will be allowed inside and customers can shop in order. In order to reduce the high demand, IKEA closed store parking lots.
Although the IKEA store in Warrington opened at 09:00 in the morning, a queue broke out at 05.40 in front of the door.
The company thanked them for their patience. "Due to this intense demand, we closed our parking lots. "We are doing our best to shorten the waiting times," he said.
Some consumers who complained about these queues finding 5 miles expressed their reactions on social media. More than 1,000 people waited in line outside the Wembley IKEA store in Warrington. Some Twitter users complained to police because these long queues were not safe.
Customers said that in this queue, social distance could not be kept and coronavirus measures were not followed.
Risky for health
Health experts have told the public that these long queues are too risky for human health and that social distance must necessarily be maintained. Some social media users also reacted to the situation. They noted that people could very easily catch coronavirus in this way, putting other people's lives at risk as well.
They stated that if this is not prevented, the second wave may come shortly and people should wear a mask while maintaining social distance.
Security precautions
The IKEA official said that all necessary precautions are taken for the health and safety of customers and employees and those they do everything for a comfortable shopping experience. The number of customers in stores has been limited, gradual entries have begun, we often warn people about social distance. He said we closed playgrounds and restaurants.
A spokesperson for IKEA said these measures should be followed at all times, telling customers to prepare a shopping list so they can shop without wasting time. While these queues are very boring, we try to protect the health of customers by taking all precautions.
Data from retail analyst springboard shows an increase in the number of shoppers since the lockdown was lifted. That rate is up 21% compared to last week. This week, there's a 44% increase.